Thrive on Etsy!
Etsy is a fantastic platform for crafty people who want to sell their physical or digital goods online. However, there are many roadblocks that new Etsy sellers face when launching their own shop. That's why I created Thrive on Etsy!
"I created Thrive on Etsy to help Etsy sellers and aspiring shop creators by answering all questions related to making money by operating an Etsy shop."
I've personally operated several Etsy shops over the past few years, and have acted as an eCommerce consultant to several larger shops.
While I've now shifted my focus to primarily selling digital products such as Canva Templates on Etsy, I've also had experience selling handmade products that are in high demand and ship globally (both on Etsy and other eCommere platforms). So while I may not derive a full time income from Etsy, I do make at least $1,000 per month in passive income from my digital downloads and their associated upsells: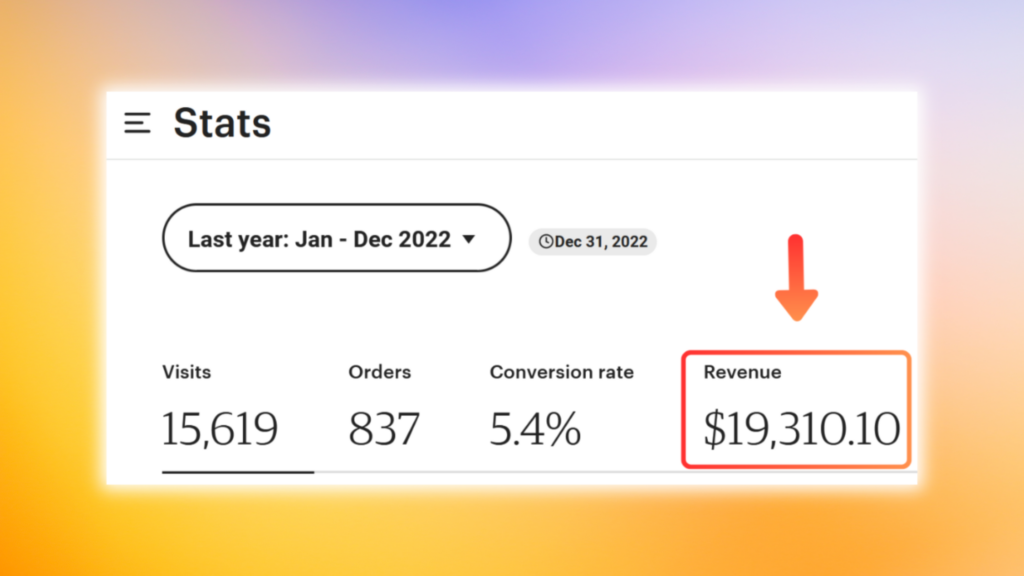 As someone who is fascinated by the emerging creator economy, I view Etsy as an essential revenue stream for most creators. It is one of my most reliable sources of passive income, and offers me a fun creative outlet whenever I want to try my hand at a new art or craft.
While blogging remains my primary focus, I've increasingly noticed an essential overlap between savvy Etsy sellers who understand the value of promoting their listing through content marketing. Similarly, there are many arts and crafts bloggers who use Etsy as their "store" which they promote through their blog.
If you have any questions or want to learn more about other strategies for becoming a full time creator, check out my Linkedin Profile or visit my personal website! You can also reach out using our Contact page.
I hope you find this site a useful resource!

Latest Posts: