---
An Etsy seller needs to update their customers every now and then, whether they're hustling or holidaying.
Prior to shop announcements, Etsy sellers relied on social media or email newsletters. Now, announcing things to your customers can be done by simply posting them at the top of your Etsy page.
Let's dive into what that means!
What Is An Etsy Shop Announcement?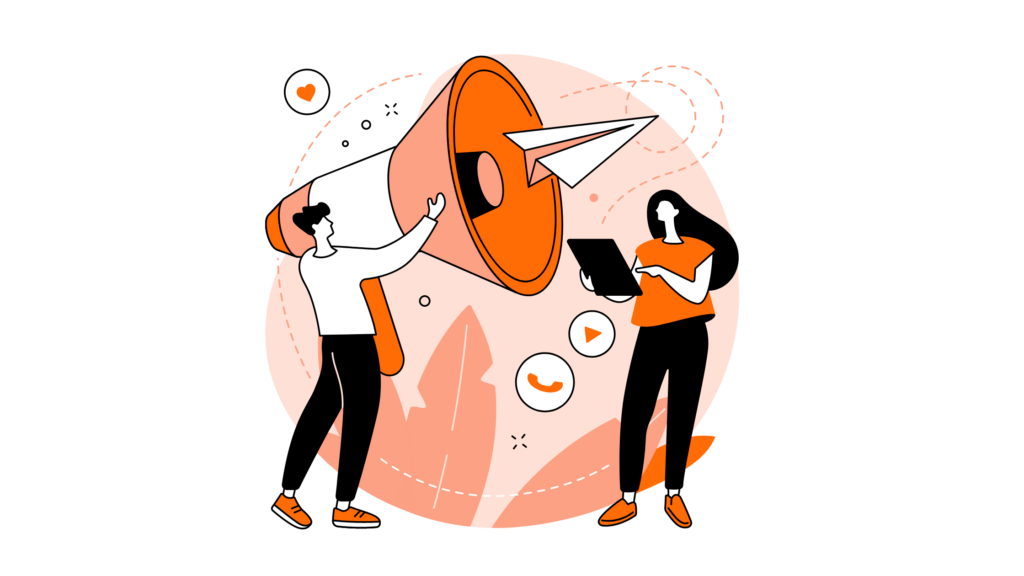 An Etsy shop announcement is a written message pinned at the front of your Etsy store. Shop announcements are a way for sellers to reach out to their customers and provide important information.
Viewers can also see when the announcement was last updated.
The Impact Of An Etsy Shop Announcement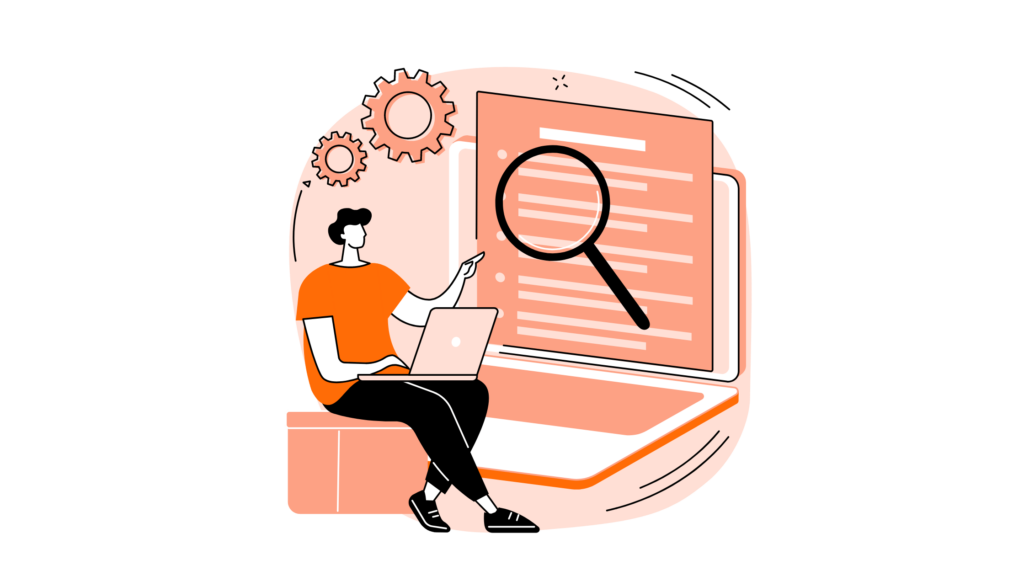 It's A Great Short Introduction To Your Shop
A shop announcement can act as an "About Me" section.
If a person visits your shop for the first time, they can instantly read what your shop is about. This gives them a preview of what they'll find when they explore further.
Having a shop announcement with a personal sign-off also reminds readers that there is a real individual behind the shop. This ties in perfectly with Etsy's "handmade, small business, market stall" ethos.
Welcoming And Warming Prompts
When a potential or returning customer visits your Etsy page, you want them to feel right at home.
Your announcement can be informative, kind, or specific to your brand's tone. Think of it like you had a physical store—you'd greet people when they walk in, right?
Customers gravitate towards positive experiences and are repelled by negative ones. Even if they don't buy something the first time, offering a warm presence makes them likely to return.
Try your best to be welcoming in your shop announcement. Don't go too far that it becomes overbearing or pervasive.
It could even be as simple as, "Hi, thanks for being here!"
How To Add Or Edit Your Etsy Shop Announcement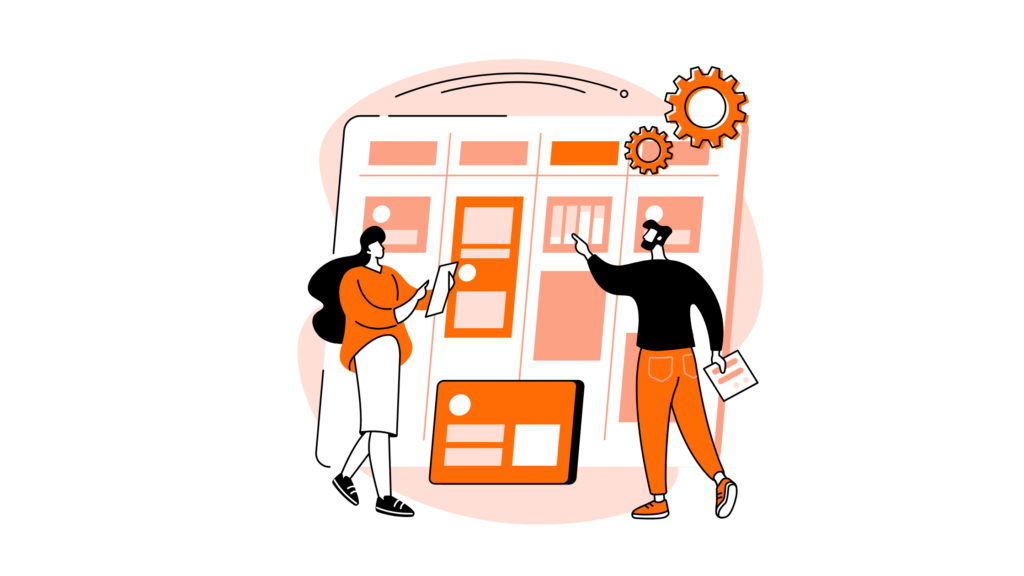 Here's how to navigate announcements:
Login to Etsy
Go to "Shop Manager"
Look for "Sales Channels" and click the pencil icon next to your shop name
Scroll down to "Announcements"
Click "Add shop announcement" or "Edit"
Add or edit your announcement
Click "Save".
Note that there is a 200-character limit on shop announcements, so keep it short and sweet.
If desired, you can also insert links within your announcement.
Etsy Shop Announcements: Examples and Prompts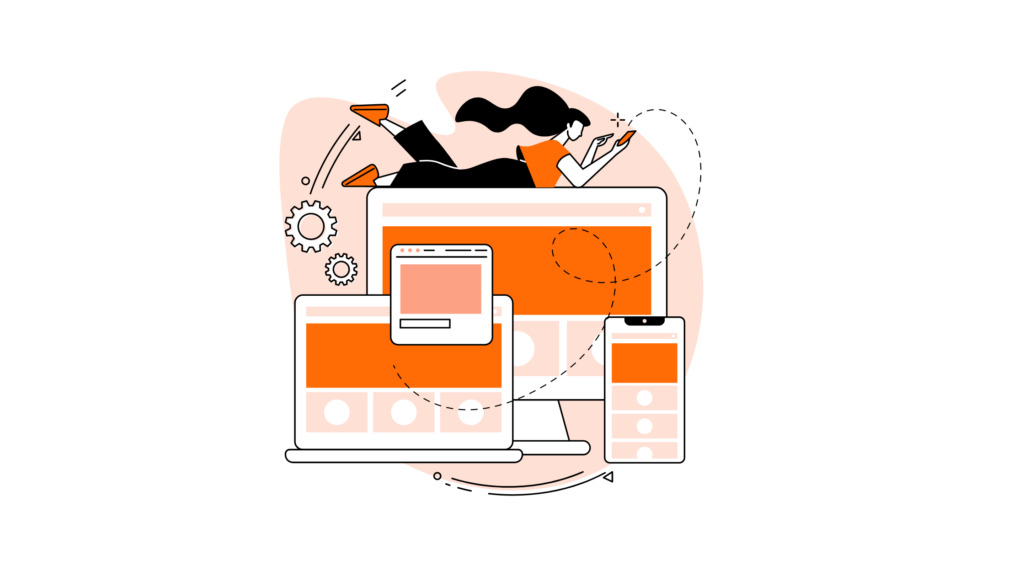 Greeting & Welcome
You can't go wrong with a friendly hello! You want to come across as friendly, useful, and inviting, not cold and standoffish.
People will more likely browse your shop if you make the effort to welcome them. This will also make them feel comfortable approaching you with questions or making an order.
If they like the way you sound, they'll be more inclined to support you by purchasing an item. A little welcome message goes a long way for an Etsy browser!
EveryPieceAFriend masters the friendly introduction in their October 2019 announcement:
"Moin! Nice to have you here. A page full of friends awaits you. ❤️ Through the processing of selected, upcycled materials, our products have character and history that does not exist a second time. Have fun getting to know each other!"
The announcement is welcoming and informative and opens up a community. Because it's friendly, it also invites potential customers to scroll through the shop's products.
This is a winner shop announcement that contributes to sales!
Recent Etsy Shop Changes
If your shop has undergone a change, don't keep your customers in the dark. Be transparent by posting an announcement as CountryRichCreations' October 2018 one did:
"If you are having problems checking out with Etsy, you can also find us here [link] […] We have moved our glass works to our other shop, [link], please visit us there."
This announcement works well because it acknowledges the problems at checkout and offers an alternative way to purchase items.
It also redirects customers looking specifically for glass goods because the announcement expressly states that the Etsy page will now exclusively sell candles.
Another example of a shop update is from furniture shop Urbansize's November 2022 announcement:
"*Just Launched* Our dark oak range. 4 Classic Urbansize pieces, re-worked in a darker, richer oak. See our shop for the new dark oak floating bedside, floating dressing table, hallway tidy and blogger desk."
New product launches, especially if they're popular pieces, will excite your buyers. An announcement is a great way to promote the release of new collections.
Achievements & Features
Have you reached a certain number of sales? Expanding your range of products? Let your customers know.
Celebrating your achievements increases not only your confidence as a seller but also your buyers' confidence in you.
It shows that you're ambitious and that you take pride in your Etsy store. For example, hitting 1,000 sales indicates that you are experienced and make high-quality products.
TweetNStitchy writes the following in their January 2023 announcement,
"We've been spotted on Brides.com, The Knot, Southern Brides, and even People magazine online!"
Customers will respond well to products that publications have praised. If you have been featured, then it's a good selling point to put in your shop announcement.
Meanwhile, KAAYMOND shared a personal achievement in their January 2023 announcement:
"Finally, after hard work we got ETSY STAR SELLER BADGE! Here it is 11800 sales. We made it! We would love to thank each of you! You made it possible."
Making 11,800 sales on Etsy is no easy feat. It proves to customers that this business knows its stuff.
Additionally, KAAYMOND makes its customers feel included by expressing gratitude for their support.
Time-Sensitive Information
LittleFoxyWorkshop's December 2022 announcement reads:
"Upcoming Royal Mail strikes on: Friday 23rd December. Due that and busiest time of the year we expecting delivery time longer than usual, can take UK up 3 weeks. International delivery can take up to 6 weeks."
This is a very useful piece of information that can increase a seller's integrity.
Customers waiting for their orders won't be kept in the dark and will likely appreciate the seller's honesty.
As another example, TheFruitPixie announced the following for the holiday season:
"**Last posting date for arrival by Christmas is 15th December 2022**."
This lets customers purchasing gifts know that they don't need to worry about their Christmas presents arriving late if they ordered before December 15. Customers will likely grow confident and gain some peace of mind about their orders.
Shop Introduction & Brand Statement
TheFadedWildflower's September 2020 shop announcement is a great example of introducing your business. The first line reads:
"Welcome to The Faded Wildflower where you can turn your favorite person, dog, cat (and more) into a crocheted plush."
Instantly, we know what the business is about and who its target market is—buyers perusing Etsy's plushy category looking for custom toys.
Coupon Codes & Discounts
Nobody can refuse a good discount! Pique browsers' interest by announcing your biggest deal.
For example, ByAmberAndRose did it in all caps:
"FREE UK STANDARD DELIVERY ON All ORDERS OVER £15 WITH CODE FREEDELIVERY." (December 2022)
Social Media
BUproducts, which makes bamboo goods, has a simple, promotional announcement:
"Follow us on Instagram and Twitter @ bu_lifestyle to discover our latest creations!" (January 2016)
Potential buyers might want to check out the shop's social media to find information about how the products were sourced and made.
Loyal customers interested in following the creator's journey can also see upcoming products.
Simply put, gaining followers on social media helps your business gain attention. That attention can contribute to larger sales.
Etsy Shop Announcements: Best Tips and Practices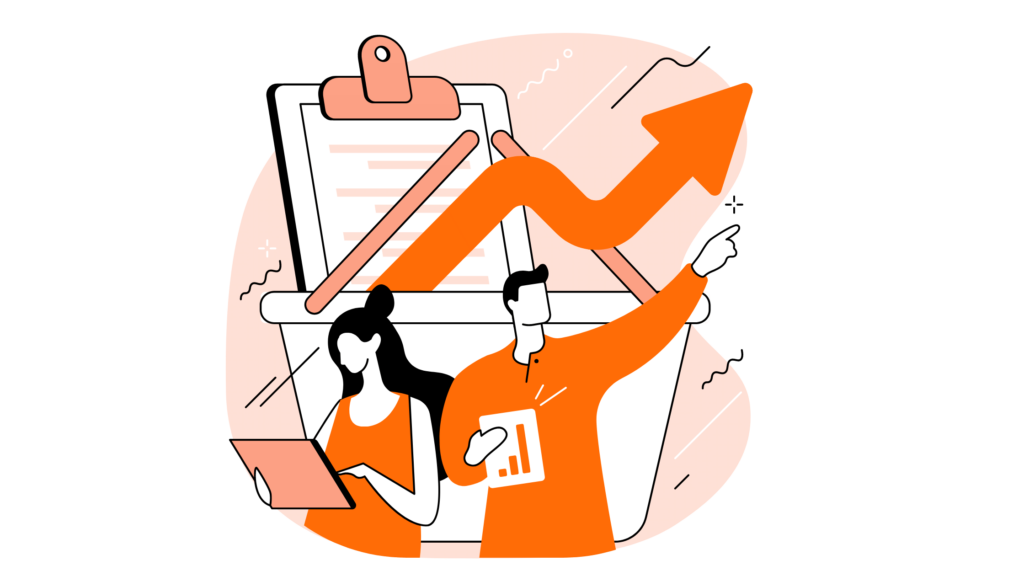 1. Don't Guide Shoppers Away From Your Store
Though you can link your website and social media in an Etsy announcement, it's not always a good idea.
Once you have a potential buyer on your Etsy page, the last thing you want them to do is to navigate away from the store. As much as possible, you want them to browse through your products and make a purchase.
Only provide links if you think the pros—such as those stated in the previous point—will outweigh the cons.
2. Avoid Negative Wording
When you're browsing Etsy, you don't want your heart to sink.
Even if something goes wrong (eg, your craft studio was flooded or materials were stolen), try reframing the situation into something more positive.
A gloomy storefront is not inviting—it's just depressing.
3. Don't Be Generic
Your shop announcement should be written in your style. Anyone can write an announcement on their Etsy profile, but whether their announcement is noticed is another story.
If you're excited about reaching 1,000 sales, convey that excitement in your announcement. The same goes if you're grateful or speaking with urgency.
Be true to your brand in your announcements and more people will take note of them.
4. Remember: It's Not A Product Description
It's tempting to use the shop announcement to gush about the details. A tab pinned to the top of your page? How could you not stick a product in there?!
The reality is that the announcement space is not meant for products; it's for page-wide news.
If customers want details about a product, they'll go to the listing. There's no need to repeat that information in your announcement.
5. Don't Deter Sales
Don't sell yourself short in your shop announcements. There are many ways to deter sales, and you want to avoid all of them.
Avoid using self-deprecating language. If you didn't make a sale last month, show optimism, not pessimism.
If you respect yourself, you will gain respect.
Try not to seem unavailable. Although we need breaks and progress delays might happen, don't appear like you're never around.
Encourage people to buy from you instead of from another seller. Make them feel like your products are the best and only option.
6. Be Straightforward — Avoid Fluff!
When you scroll through the internet, you don't read every line. Your eyes gloss over large paragraphs, and your brain only picks up the keywords.
The same thing happens when looking at Etsy profiles. If the shop has a huge piece of writing as an announcement, the chances of you reading it all are very low.
Be succinct when writing announcements. Get the vital information across and don't repeat yourself.
7. Make It Current
It's alright to announce upcoming shipping delays…until the shipping delays are resolved.
When the situation changes, update your shop announcement.
Browsers read your announcement in the present, assuming it is up to date. Not touching it for a long time might indicate that you aren't attending to your Etsy page regularly.
8. Add Keywords And Incorporate SEO
Since Etsy is an online marketplace, keywords and search engine optimization (SEO) are a must to help your page gain more visibility.
When potential customers skim your announcement, certain keywords will stick with them. Make sure to make them remember your bestsellers, brand philosophy, or current offers.
Use eye-catching keywords to convince people to scroll down to your listings. Tease them in the announcement, then let them go find those teasers in your listings.
9. Include A CTA
A call to action (CTA) guides the casual Etsy browser into taking the next step.
Whether the CTA is to buy a limited edition product or visit social media links, using dynamic wording will make it happen.
For example, the tagline "Buy now or miss out" tells you that if you delay your purchase, you might never get the product. Use persuasive language to get your buyers to do what you want them to.
10. Create Urgency
People buy things under pressure. It's a fact.
Without getting unethical, find a way to make your customers feel like they have to act now.
Phrases that signify scarcity like "limited time only" or "sale ends tomorrow" are bound to get hearts pumping and credit cards moving.
11. Be Relatable
Being honest with your audience isn't a bad thing. If you're taking a holiday and pausing orders, let them know!
If you have a goal, tell them what it is. If there's an issue with shipping or sourcing materials, be open about it.
Everyone, whether they're an Etsy seller or not, can relate to things going awry. If you go for a blank, corporate-announcement style, customers won't relate to you as a person.
It's corny, but be yourself. That's who people will connect with the best.
12. Be Compelling
Get your loyal and potential customers excited about what's coming next.
A new collection launch? Exciting! Restocking the most popular item? Thrilling! Feeling passionate about the year ahead? Can't wait!
If you're excited, they're excited. Don't be afraid to hype your work.
The Bottomline On Etsy Shop Announcements
Because they work like little notice boards at the top of your page, Etsy shop announcements are a useful tool to help you run your shop.
Whether you're taking a break from selling or wanting to notify customers about a flash sale, having some space to pin information is always handy.
Use the space to thank customers, give important updates, and promote exciting new projects.
A good announcement will make anyone scroll down for more!