---
Etsy has come a long way since it was first conceived and created in an apartment in Brooklyn.
But how did it get to where it is now – that is, a global online-selling platform for crafters and creators?
With a recently reported revenue of over $2.47b, Etsy has faced its own troubles over the years but has still managed to beat other competing companies.
In this article we'll look at:
What Etsy is and its origins
A comprehensive timeline, from 2005 to today
How they managed to stay ahead of the competition
Who Etsy's target market is
Why Etsy is so successful
The technology they've employed over the years.
Let's get started!
What Is Etsy?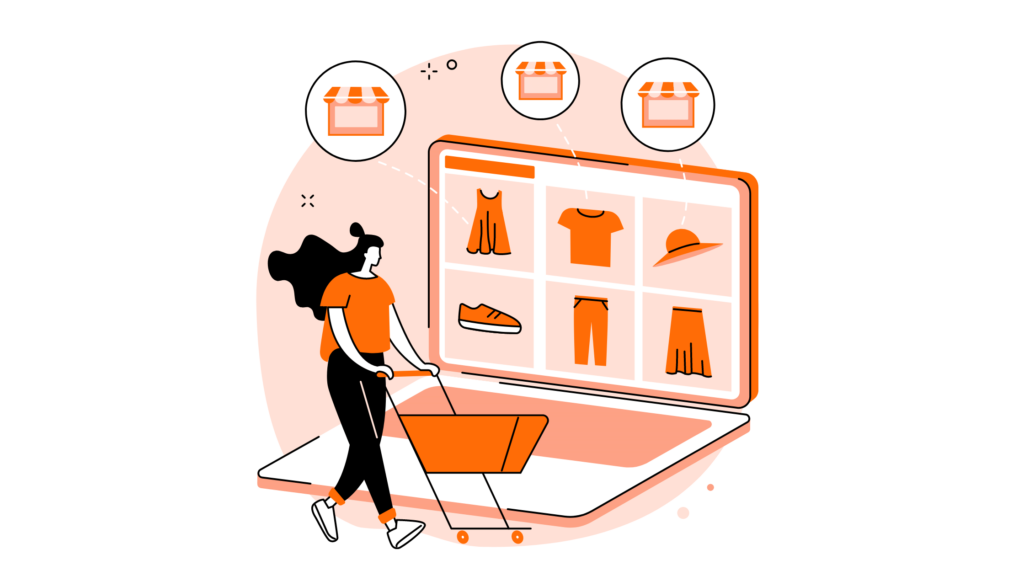 Etsy is a U.S.-based online shopping platform, or "marketplace", with a focus on handmade and independent crafts and goods.
With a global presence, it's one of the most well-known platforms for shoppers looking for unique items.
While it was originally started for handmade goods and indie sellers only, Etsy has allowed sellers to add manufactured goods to their Etsy shops since 2013. It's also popular with vintage shoppers.
Thanks to low fees and a global presence, Etsy has always been popular with those looking to expand their potential audience of customers.
Etsy also has a strong community focus for its sellers. In addition to being a platform for selling merchandise, they provide support to their members and encourage them to connect with each other.
In that respect, it has many traits similar to social media platforms.
How Etsy Got Its Name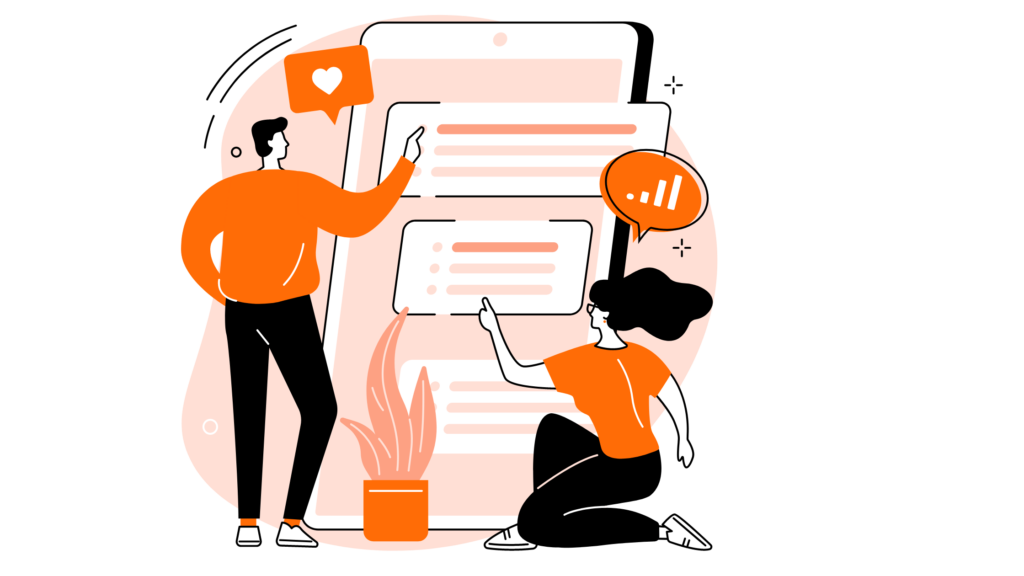 According to one of the founders, Robert Kalin, he came up with Etsy's name while searching for a "nonsense word" to help build the brand from the ground up with few connotations.
In a 2010 interview with Reader's Digest, Kalin said,
"I was watching Fellini's '8 ½' and writing down what I was hearing. In Italian, you say 'etsi' a lot. It means 'oh, yes'. And in Latin, it means 'and if'."
It's not the first time entrepreneurs have played around with naming techniques.
MySpace got its name from the idea that users had a virtual "space" or "locker room" on the internet.
Meanwhile, Facebook (originally 'FaceMash' — yikes!) was named after the face book directories which U.S. college students were provided with.
The Etsy History Timeline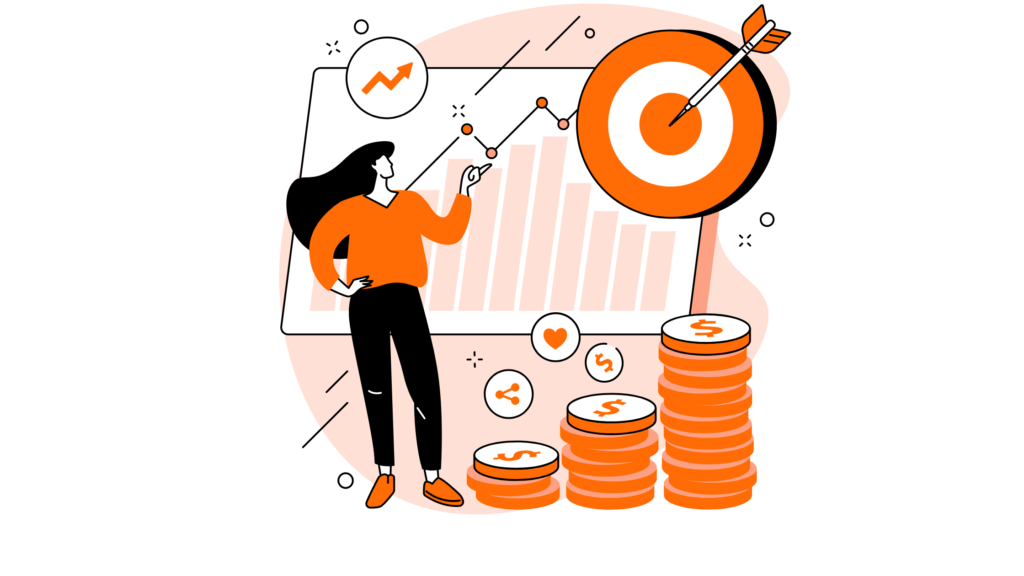 Plenty has happened over the years at Etsy. Let's take a look at the timeline:
2005
Rob Kalin, Chris Maguire, and Haim Schoppik — founders of Etsy — create the company from an apartment in Brooklyn.
2007
Etsy's registered sellers grows to almost 450,000, generating roughly $26 million worth of sales annually. In July they make their 1-millionth sale and raise over $3M in order to grow the business further.
2008 to 2012
Original founders Chris Maguire and Haim Schoppik leave Etsy, and Chad Dickerson is hired as the new CTO. Dickerson focuses on growing the engineering team.
Etsy acquires Adtuitive. Eventually, Dickerson replaces Rob Kalin (who had stepped back from operations) as CEO of Etsy.
Etsy raises another $40m in funding, and announces that they are B Corporation certified. They expand internationally, across France, Germany, and Australia. They acquire Trunkt.
2013
Etsy acquires Lascaux Co. They also begin letting sellers sell more than just handmade crafts and items, expanding into manufactured goods. Sales grow to $1.34b.
2014
Mike Grishaver is hired as part of the drive to focus more on mobile sales. Etsy acquires Grand St. and A Little Market. Sales hit $1.39b.
2015
Etsy files for a $100m USD IPO (initial public offering) and goes public on April 16. They're valued at $1.8b and manage to raise $237m.
However, shortly after they're hit with a class action lawsuit for fraud around trademark and copyright infringement issues with merchandise sold on the platform.
Etsy launches Etsy Manufacturing.
2016
Etsy acquires Blackbird Technologies, an AI startup.
2017
Etsy reports a loss and as a result cuts 8% of the workforce and replaces Chad Dickerson with Josh Silverman as CEO.
2018 to 2021
Etsy acquires Reverb and Depop.
During the beginning of the COVID-19 pandemic, Etsy encourages sellers to produce cloth masks. Etsy's shares are more than quadrupled over 2020.
Etsy requires its new sellers to use Etsy Payments, which isn't available in all countries – causing some issues with on-boarding.
Etsy Today
Etsy launched their Purchase Protection Program in 2022 for both sellers and customers. The company is currently valued at $18.54b.
Etsy vs. Its Competitors: How They Thrived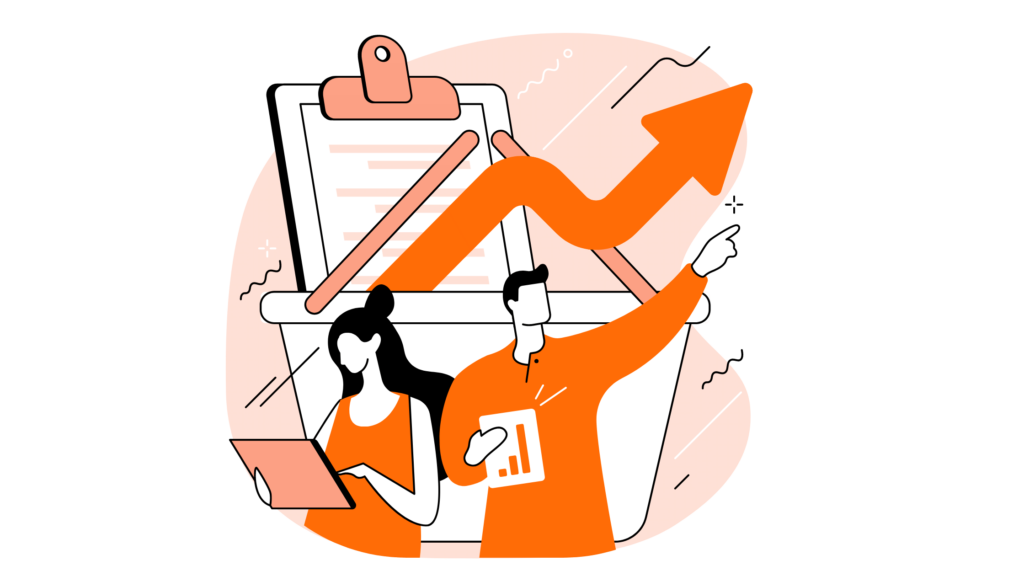 Etsy has now been around for almost two decades. In that time they've seen plenty of competition come and go but, perhaps surprisingly, have managed to stay ahead of the game.
Of course, it isn't the perfect platform, and plenty of creators have criticized Etsy in the past. But, ultimately, they've stuck with it. So why is that?
The Fees Aren't As Steep
In the larger world of selling platforms, Etsy just isn't as expensive.
In addition, whereas some platforms will hold onto funds until the item is dispatched, Etsy pays its vendors immediately as soon as the sale is completed.
It's Easy To Use
Especially when compared to other platforms, the Etsy user interface, rules, and algorithms just make sense!
The Etsy customer experience is therefore simpler and more intuitive.
It's Possible To Make Passive Sales
While promotion will still get the best results, it is still possible to make passive sales if your products fulfill an in-demand niche.
Crucially, when you do promote yourself, you're allowed to do so on the platform.
Etsy Has Fostered A Community Who Are Loyal To The Brand
Due to their focus on people and the social aspects of Etsy, people have stuck with Etsy and regarded any competitors as an add-on rather than an alternative.
This is also due to the fact that Etsy has also been able to appeal to both the niche seller and niche customer.
As a great example of all of the above in action: when Amazon Handmade launched in 2015, most predicted that it would kill Etsy.
Instead, vendors who signed up stayed with Etsy as their primary marketplace – and some terminated their Handmade stores just as quickly.
It was too expensive, too clunky, and the community was already focused around Etsy. Really, it was a no brainer!
Etsy's Target Market
Thanks to the craft, handmade, vintage, and original design focus, the target buying market has generally been young, female-identifying persons with disposable income. They are also usually between the ages of 18–35.
When it comes to sellers, RSA stats from 2014 (specifically looking at UK-based Etsy sellers) found that 91% of sellers were female-identifying – of whom 20% were full-time sellers and 65% were part-time sellers.
Further stats from 2020 found that 83% of sellers globally were female-identifying.
Etsy Statistics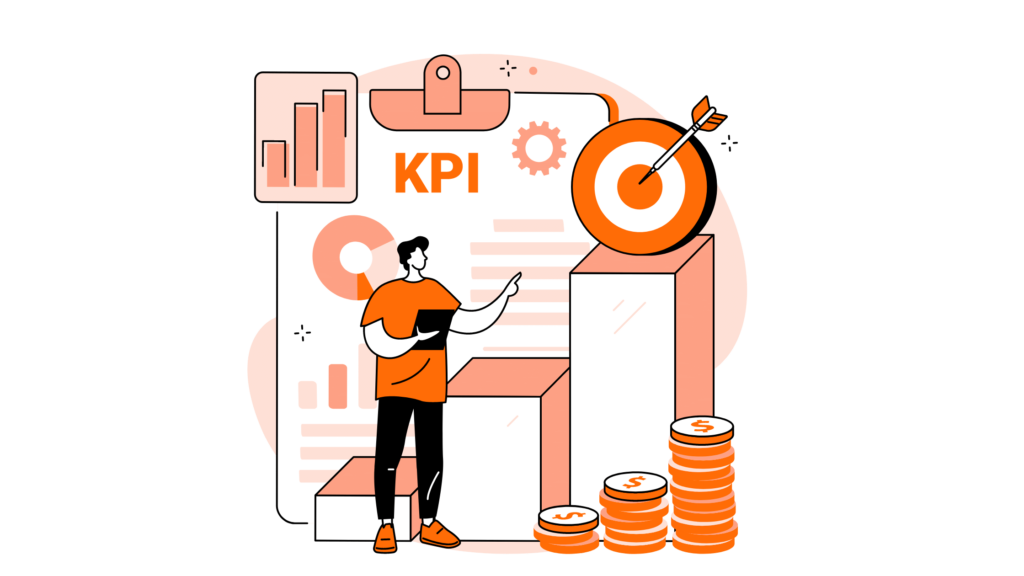 General Stats
At the end of 2020, Etsy had 4.3m sellers on the platform
While Etsy is a global platform, over 62% of their sellers are based in the U.S.
Meanwhile, stats from 2020 showed that the UK made up 30% of the international seller market, followed by Canada (11%), and Australia and Germany (7%)
A whopping 97% of sellers run their Etsy shop out of their home
However, only 69% think of their Etsy shop as a business
'Decor' is the most searched term on Etsy according to 2022 stats, with gift-related searches coming in second.
Seller Stats
From a 2015 UK-based survey, 42% of sellers said Etsy was the first platform they sold their products on
An additional 36% of sellers said they owed their ability to sell their items to Etsy's platform
Almost 71% of sellers provided customized products
Around 31% said that their Etsy sales helped them cover general household expenses
Roughly 37% of sellers said that the community aspect with other sellers was an important factor for them
The most successful Etsy stores are able to make around $10,000 annually in revenue
The average income of Etsy sellers is over $56,000 annually.
Buyer Stats
According to stats from 2020, 15% of Etsy buyers were females under the age of 25
In 2020, there were 81.9m users purchasing goods from Etsy – an increase of around 46.35m from the previous year (though this is likely attributed to the pandemic)
Roughly 40.1% of those who purchase from Etsy are repeat customers
If the shipping costs are deemed "too high", 50% of buyers will fail to complete the transaction
Around 47% of Etsy's traffic is direct traffic, with referrals only coming in at around 1.45%.
Why Etsy Is So Successful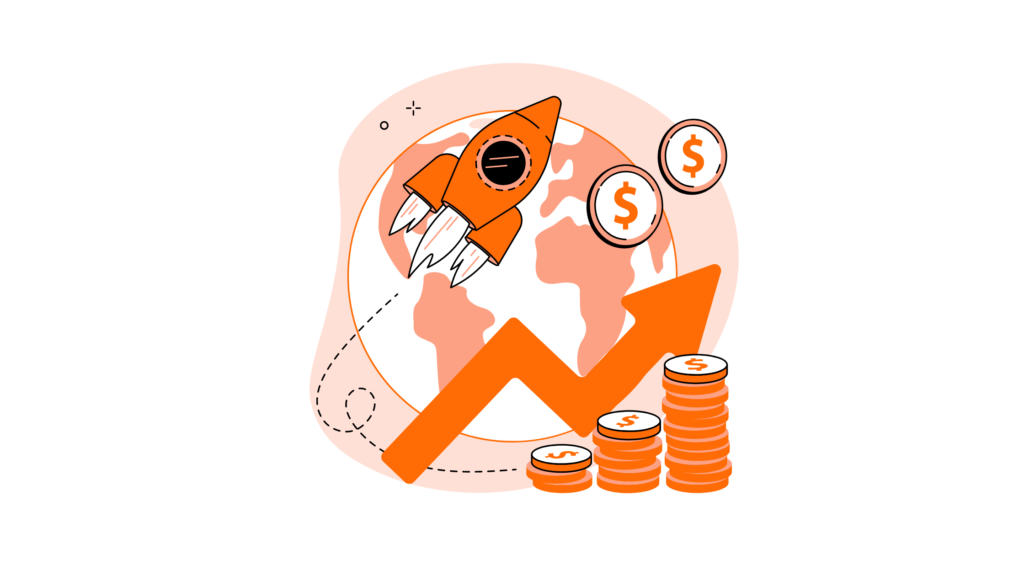 We've briefly touched on some reasons why Etsy has managed to beat back the competition over the last couple of decades, but now let's get into the reasons for its success in a little more detail:
Value Creation
By focusing on handmade and vintage goods, Etsy was able to carve out a niche for independent sellers at a time when no other platform existed for them to sell their merchandise.
Additionally, their focus on the creative community put both sellers and potential customers at the heart of their business model.
Fees for sellers were low and Etsy offered a helping hand for those who needed it – guiding them through the process of selling globally, connecting with other sellers, and creating a personal brand.
Meanwhile, buyers who were searching for something unique or a little less "off the shelf" were able to connect with those sellers and communicate with and purchase from them directly.
Overall, however, the fact that Etsy was the first to market created huge brand value — they were the first, and could therefore claim originality when marketing to both sellers and buyers!
Social Responsibility
Etsy was created for crafters, by crafters.
As such, one of their big policies and motives was that they existed to empower small businesses and entrepreneurs to be able to sell their items without obstruction.
However, unlike other businesses who may make the same claims but do little about it, Etsy has dedicated U.S. and European teams whose main focus was to advocate for reform of policy at both local and federal levels.
In 2016, Etsy even traveled to Washington D.C. with sellers to meet with congress members and challenge them on various issues which affected their businesses.
In 2022, they released a statement about why they had adopted an environmental, social, and governance (ESG) framework and updated their business goals.
While many things may have changed over the years, Etsy knows that they have certain values and responsibilities which are a large part of why their sellers are loyal to them.
While it may have been born out of a genuine desire to do good and create a platform which enabled anyone to earn a living wage from selling their goods, it has now become a large part of their brand strategy.
Technology
One of the key reasons why Etsy has continued to stay ahead of the curve has been their commitment to bettering the platform through new technology. You'll also notice much of their technology is open-source based.
Let's have a look at what technology has been involved:
Web Servers and Web Hosting
Etsy uses Apache, Nginx, and Cloudflare as their main servers.
They also use Google Cloud and WP Engine for various other aspects of the website (WP Engine is specifically for WordPress related aspects).
Multiple servers and web hosts means that the site rarely has downtime, enabling their sellers to keep doing what they do best.
Data Center Providers
Etsy uses both Google and Amazon for hosting as well as maintaining data.
These are two of the most secure data center providers in the world, which makes them an obvious choice for Etsy.
Reverse Proxy Services
Etsy uses a variety of reverse proxy servers, including Fastly, Akamai, Cloudflare, and Amazon CloudFront. These redirect users to the right server, meaning that more people globally can access Etsy.
Customer Relations Management
Etsy uses Zendesk for their customer relations management. This is integrated into their systems and also helps with their data analysis and collection.
This is an essential and efficient way to analyze performance and help keep Etsy on top of the game.
Content Management
Etsy uses WordPress for most of its content management – which is apt, since most of the backend uses PHP.
As WordPress is open source and entirely customizable, this means that whatever changes Etsy needs to make can be done quickly and efficiently.
Programming Language
Backbone is mainly used in the backend, as well as PHP. They also use jQuery.
All of these programming languages help to improve user experience, especially when it comes to traversing HTML and interacting with Ajax.
Content Delivery Networks
Etsy utilizes both Google Hosted Libraries and CDNJS for their content delivery networks.
This means that — based off of your geographical information — they can provide content to users both faster and better.
As Etsy has expanded globally, this investment in technology (which betters global internal searches) has been vital to the platform's growth.
SSL Certificate Authorities
Etsy uses GlobalSign, DigiCert, and IdenTrust for their SSL certificates.
Security is an enormous part of operating a platform that captures individual information and payment details, so it only makes sense that Etsy would employ several top SSL certificate authorities.
Investment in AI Technology
One of the key technological advancements at Etsy has been their investment and acquisition of AI-related businesses and technology.
With better machine-learning, they have been able to improve their algorithms and search functions – enabling buyers to connect more easily to the goods they're looking for.
They've also invested in technology related to how users access Etsy, which is increasingly on their mobile devices.
Sustainability
Over the years, Etsy has proved that it's a sustainable business model and platform.
One reason for that has been its focus on quality user experience for both sellers and buyers.
As a result, it has stood out from its competitors and managed to establish itself as the number one platform for crafty and unique items.
They have also researched how their users access Etsy, and then invested in new technology accordingly (as evidenced by the various acquisitions over the years).
In short: Etsy has continued to stay relevant in an ever-changing market.
There was a push in 2019 for sellers to provide free global shipping in order to remove the barriers of shipping costs between sellers and buyers, but this was met with some pushback from users.
However, it did encourage some growth on the platform, which in turn helped widen the gap between Etsy and its competitors.
The fact that Etsy has not only survived but thrived during the pandemic is another indicator that they have managed to set themselves apart.
While this may have initially been from cloth mask sales, the 2020 Q3 Earnings Call showed that all other sales unrelated to masks had grown by 93%.
Summary on Etsy History
As you can see, Etsy has had a long history with plenty of ups and downs. However, they've still proven that they stand out amongst their competitors.
While not every choice has been a winner, sustaining (as well as innovating on) a thriving e-commerce platform through COVID-19 has been no mean feat.
Through a focus on people and community, continued relatively low fees, and staying ahead of the curve when it came to breakthrough technology, Etsy has solidified their status as the number one platform for crafters and indie sellers.