---
Etsy is an online utopia for arts and crafts enthusiasts. It's a friendly community where you can support small businesses – or create your own!
Thinking of selling, but can't settle on a niche?
Read on to learn what the most profitable crafts to sell on Etsy are!
Why Should You Sell Crafts On Etsy?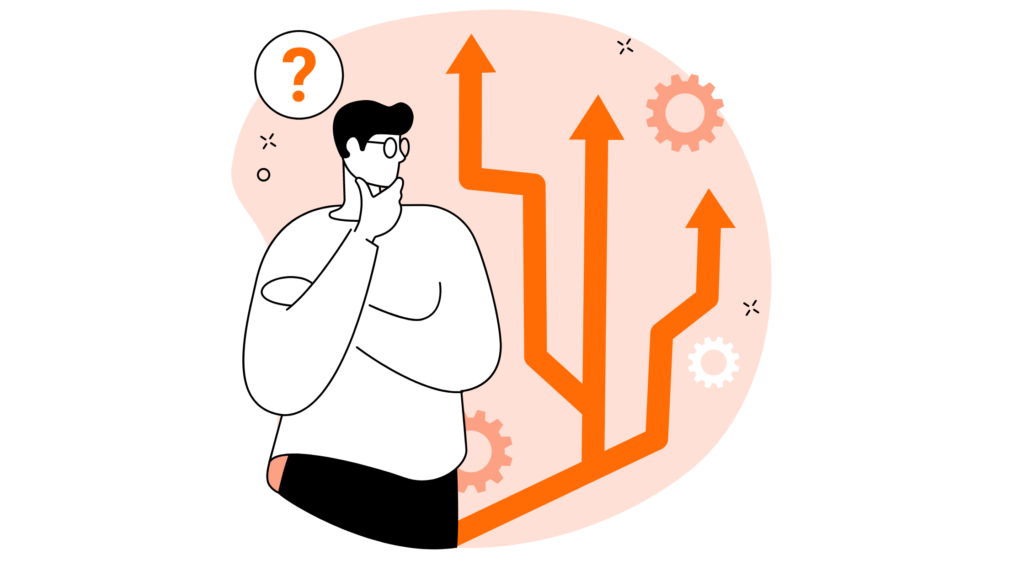 It's For Creative Types
Attracting serious numbers every year, Etsy is an ideal place for creative people.
The platform celebrates small creators selling handmade goods; Etsy therefore stands out from other online giants who favor cheap, mass-produced products.
It's Like a Sunday Market
Etsy attempts to capture the spirit of a local Sunday market, only – you can access millions of markets all over the world!
You can order specialty or custom items, comforted by the knowledge that someone lovingly created them with their own hands.
It's Enormous
According to Statista:
"In 2021, roughly 7.5 million sellers sold goods through the Etsy platform, up from approximately 4.4 million active sellers in the previous year."
Etsy is showing no signs of slowing down, so it's definitely a hotspot worth checking out.
Anyone Can Do It
Do you make crafts in your spare time?
Selling them on Etsy could become a part or full-time gig. It's easy to make a profile and add listings. Then, away you go!
The Most Profitable Crafts to Sell on Etsy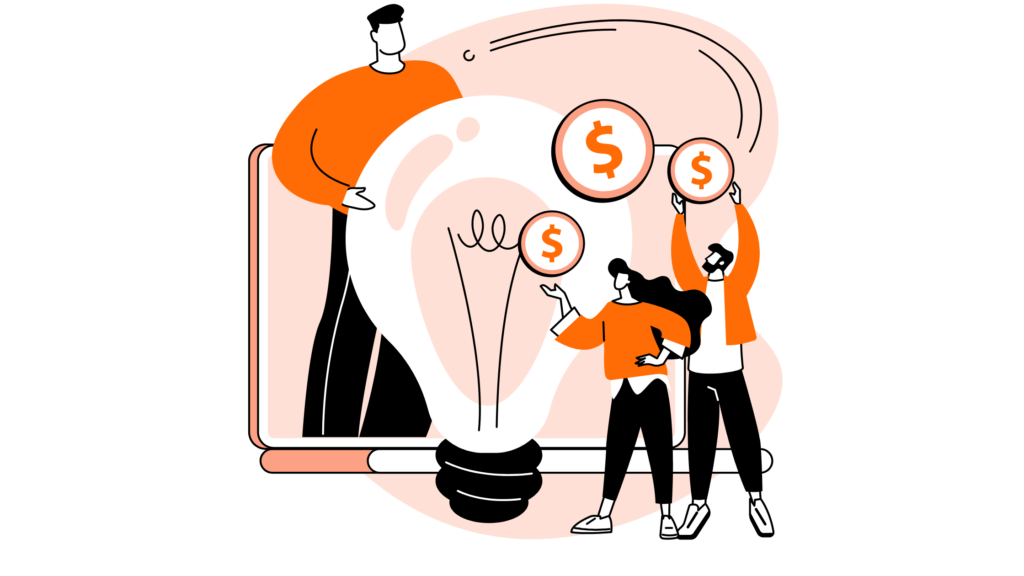 As with all marketplaces, some things sell better than others. If you can't decide which niche to go for, take a look at this list of the biggest and best sellers on Etsy!
1. Jewelry

Handmade and Personalized Jewelry
Everyday or luxurious? You could go down the route of affordable, everyday jewelry. Or, go all out with the finest metals and gems! Whether it's a to-be family heirloom or a simple friendship bracelet, there's demand for it on Etsy.
Bring new life to vintage jewelry. Hit the thrift stores to hunt for old treasures begging to be polished, or lean into the 90s/Y2K comeback by stringing some deliciously tacky bead wear. Gen Z will thank you!
Offer custom pieces. Jewelry is a classic gift, whether for birthdays, graduations, engagements, or anniversaries. You can't ever go wrong with an engraved name and date.
Try something unconventional. There are countless avenues to travel down on Etsy. You may even want to collect antique silverware and shape the tips into earrings, as done by Etsy seller MuskokaRepurposed. Outlandish is opportune!
Enamel Pins
A cute accessory. Show your support for a band, your favorite animal, a sassy pun, or a good cause. People pin them to all manner of different items, from 80s jean jackets to backpacks and tote bags.
Show off what you support. PrideBooth on Etsy sells an enamel pin with LQBTQIA+ flags on it, reading 'you can be yourself with me'. Pins can help you express yourself and your love for the people around you!
2. Decorations

Farmhouse Signs
Nothing says 'Welcome' quite like a farmhouse sign. That homely, rustic aesthetic is a very popular style, after all; cozy barn-chic, but without the loose hay and cow dung!
Wall Art
It's natural to want to fill in that blank white wall.
On Etsy, wall art designers find their business. Framed prints, macrame, abstract paintings… everyone needs something beautiful to hang up on a hook.
Event Decorations
Till the end of days, there will always be parties. That has to be a reassuring fact for people who make event decorations!
Instead of buying cheap streamers and a plastic photo backdrop, party planners go to Etsy for tasteful items. There is a significant market for custom decor that matches any particular party theme.
Expect to see a lot of indigo and honeycomb decor this year – that's Etsy's color prediction for 2023.
Art Prints
There's never just one version of a painting; think Andy Warhol's multiplied Mona Lisas. Not everyone wants an original!
It's a great idea to make prints of your own work. That way, you can sell more and make more cash from a single project. Shipping a print is much easier than shipping a heavy painting, too.
Decals
Decals are like durable stickers. You'll see them on business' windows, cars, and many other places. They are typically sought out for advertising purposes.
Decals are easily transferred to different surfaces. They can be placed on the floor to guide customers to the right place, and just as easily adhered to the side of a car.
It's an inexpensive way for customers to get their logo noticed – and a potentially lucrative endeavor for you on Etsy!
3. Self-Care Crafts

Bath Bombs
Etsy's forecast for 2023 stated:
"Buyers are hoping to emphasize self-care in their purchases."
After a string of bad years through the pandemic, consumers are choosing to look after themselves.
Bath bombs are a trendy cornerstone of self-care. They're pretty and offer an aromatic, visually pleasing bath experience. Some even have treasures inside, like plastic-free glitter, rose petals, or rings.
Lip Balms
Lip balms are extremely popular, thanks to the ongoing skincare obsession on social media.
Gone are the days of dry, cracked matte lipstick! Now, the desired look is supple, hydrated lips that shine.
Ingredients like shea butter or jojoba oil help create a smooth, nourishing lip balm experience. Lip balms can be made in large batches, then sold (very profitably) as individual tubes or little pots.
Handmade Soaps
Artisan soap is always a lovely gift to receive. Some of us use plain soap bought in bulk, so receiving a special soap is a treat!
There are all sorts of handmade soap sold on Etsy. Beautiful marbled colors, fresh or calming scents – you'll find it all.
You could specialize in coconut oil-based or goat milk-based soaps, or even create a gentle range for sensitive skin. Vegan, cruelty-free, and natural are important keywords for many eco-conscious shoppers on Etsy!
Candles
Before electricity was a thing, candles were a necessity for light. Now, they're associated with warm baths, romantic evenings, and winding down in a cozy home.
Artisan candles appeal to many of our senses, and setting out and lighting the candle itself is a ritual!
Watching the flame flicker is incredibly calming. As the scent begins to waft through the room, you can hear the wick gently crackling as it burns. Sounds relaxing, doesn't it?
Candles are easy to make and are a staple in most homes. Seasonal candles are particularly popular. For example, SilverDollarCandleCo makes a scented candle called 'Fresh Cut Christmas Tree'. How festive is that?
Candles can be poured into unique molds, and therefore be any shape you (or your future customers) like. The ultra-decorative ones don't even have to be burned – they are beautiful to look at as is!
4. Fabric Crafts

Tote Bags
Tote bags are a staple for uni students and grocery shoppers alike. Plastic is out – reusable is in!
Virtually any design can be printed or painted on a tote bag. It's a nice flat surface for artwork or political condemnation.
Pillows
Pillows are an excellent way to brighten up or increase comfort in a space. You can get really creative with shapes, colors, and textures.
Personalized embroidery is also extremely popular. Your pillow could say a name, a special date, or an occasion such as 'Bride to be' . It's a practical item with a sentimental touch – and one that's sure to catch plenty of attention!
Papercrafts
There's a surprising number of things to be made with paper. These can include embellished birthday cards, Christmas gift tags, collage art, bookmarks, origami, and more.
These days, people yearn for offline activities. You could sell scrapbook/journaling bundles such as prints, stickers, ribbons, or colored paper. StickyBeeStationery on Etsy does just that and rakes in the profits, by the looks of it!
5. Sustainable and Eco–Friendly Crafts

Recycled Decoration
Instead of sourcing new materials, some creators use what they already have.
This might be turning plastic bottles into vases, painting over old canvases, or making garlands from unwanted clothing. What's more profitable than turning old materials into new treasures?
Biodegradable Phone Cases
Did you know there are phone cases made out of plants?
Wheat straw, corn, or bamboo – you name it! These are better for the planet than traditional cases made of polyurethane and polycarbonate, and they're just as good (if not better).
Sustainable Clothes
Thrifting, the antidote to fast fashion, is trending.
Scouring second-hand shops for vintage treasures is a popular activity. Find a treasure, repair or transform it, and sell it on Etsy. Many people are doing it, precisely due to how profitable it can be.
You could go a step further by thrifting an old blanket or curtains and sewing custom looks for clients. Use the fabric scraps as pillow stuffing!
Wood Crafts
Wood is another versatile material. It brings warmth, color, and texture to a room. Those wanting a calm, natural atmosphere are drawn to it, naturally.
You could make coasters, frames, furniture, sculptures, chopping boards, jewelry boxes, or puzzles. The options are almost endless, and woodworking is a huge craft category in itself!
Wood crafts can be heavy, so keep in mind the weight of your creations. Shipping can be very expensive and eat away at your hard-earned profits.
Resin Crafts
In direct contrast to the natural, eco-friendly wave, resin has announced itself.
Resin can be poured into molds to create nearly anything. Keychains, paperweights, trinket trays, coasters, pendants, phone cases, and more are all distinct possibilities.
A popular resin craft is to suspend flowers and glitter into cubes or pyramids of crystal-clear resin. Some people even preserve their wedding bouquets using this method!
The result is a beautiful 3-D sculpture that captures your special day; Etsy seller peachiexstudios does this beautifully!
Key Takeaways
Etsy is the biggest place online for creatives to flock. As we've discussed in this article, there are plenty of items that sell well and have the potential to create massive profits.
Passion and creativity are a great start. Now, choose what you want to sell and direct your energy towards that. Through Etsy, you can truly turn your hobby into a business!