---
There aren't many people who haven't heard of Etsy in 2022.
It is well known for providing customers around the world with crafts and supplies, as well as vintage items (among other things!).
While it is a widely recognized platform, you may be wondering how the marketplace is doing financially since its founding in 2005.
We are happy to report that after almost 20 years, Etsy is still raking up profit for its sellers left, right and center for its sellers!
Read on to learn all about the current, up-to-date statistics on Etsy finances, sellers and products.
Etsy Statistics: 2023 Trends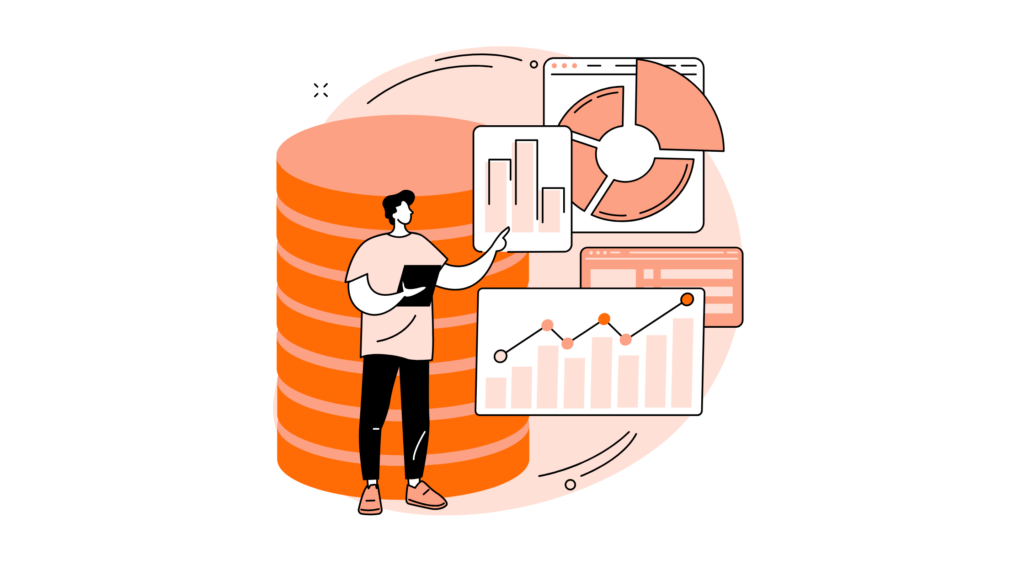 An Emphasis On Assisting Customers In Striking A Balance
There has been a huge shift in attitudes towards products that are essentially created to be thrown away in the near future.
Customers are now looking for high-quality, well-built items which are likely to last them many years, instead of a mere couple of months.
There is a word, "Lagom", which means, 'just the right amount'.
Lagom is exactly what is meant by 'striking a balance' with the products customers are buying, and promotes acquiring meaningful possessions rather than some of the cheaper gimmicks that exist out there.
Even outside of items customers are purchasing, more and more people are attempting to balance their entire lives. Less clutter and more room for creativity, peace, and harmony is what was trending in 2022!
Emerald Green: Color Of The Year
Emerald green items were searched for 67% more this year than in 2021! And there's little wonder why emerald green is Etsy's color of the year– it's absolutely stunning.
Promoting peace, growth and harmony, emerald green has been a go-to for many Etsy shoppers this year.
It wasn't only items that customers were searching for in the emerald green color; but also home décor! Emerald green décor searches were up 60% from the previous year.
Pastel Colors
Pastel colors can be associated with playfulness, optimism, and giving off the vibe of peace and relaxation.
Pastels have been associated with incredibly trendy movements such as the 'clean girl aesthetic' during 2022, so it's not a huge surprise to learn that searches for pastel colors were up an astonishing 2,627% from the previous year!
Abstract Shapes
An interesting word has been searched for 177% more times during 2022 than in 2021: Squiggles!
The trending shapes that have taken over Etsy this year are influenced by a specifically radical time period in Italy during the 1980s.
This time period was known as the "era of bad taste", and has been picked up by Etsy shoppers during 2022 as a trending style.
Squiggles and other rounded shapes are connected to pastel colors through that same era of Italian fashion, and are often seen paired together on Etsy items.
Nostalgia
A trend that has been picked up by Gen Z is the Y2K fashion trend, featuring low-rise jeans amongst (other clothing items).
Y2K searches have gone hand-in-hand with 90's themed clothing this year, raking up a 50% increase in searches for both of these categories.
An Emphasis On Flexibility
Items that serve more than one function have become super popular this year for both convenience and space-saving.
Storage is always tricky in homes in 2022, as so many people are living lifestyles that are constantly changing and evolving with them.
An example of a multipurpose item off Etsy is a storage stool. These stools with storage compartments were searched for a whole 11% more in 2022 than in 2021!
The category of multipurpose items doesn't stop at stools – you only have to glance at the Etsy homepage to see organizers, food storage containers, and so many more items that have multiple uses.
Home And Living
A large percentage of all Etsy searches are for home and living items and furniture. Some key items trending in the home and living section for 2022 and the increases in their search frequency are:
Nesting or convertible tables: +14%
Marble candle holders: +263%
A lot of these items play into above mentioned trends such as the abstract patterns or pastels trends.
There has been a large desire for natural-looking/feeling fibers and colors, which fit perfectly into the 'cottagecore' trend of 2022.
Clothing
No single category or style sums up the trending clothing searches of 2022, so here is a list of a few of the top searches along with their increase in search frequency!
Business casual (blazer dresses): +75%
Jewellery And Accessories
Trending jewelry in 2022 has followed similar trends to everything else on Etsy.
Such trends include natural colors and materials, from 90's gothic to very 'clean-cut' statement pieces that add a level of sophistication to any outfit.
There was a 365% increase for velvet chokers, a 150% increase for Moss Agate- and even a 62% increase in searches for butterfly brooches!
Craft Supplies And Tools
Crocheting and knitting have simply taken off in 2022 with millennials and Gen Z.
Patterns, tools and yarn used for these crafts were on a huge increase this year, with a 96% increase in 'cardigan knitting patterns' amongst others.
Sustainability has been a large focus of 2022, and the Etsy search statistics show that to be the case. Foraging, reusing, and DIY's have had large increases in searches.
There was also a 1,108% increase in searches for 'mending', which reflects the new attitude of attempting to fix items before throwing them away.
Etsy Statistics: Business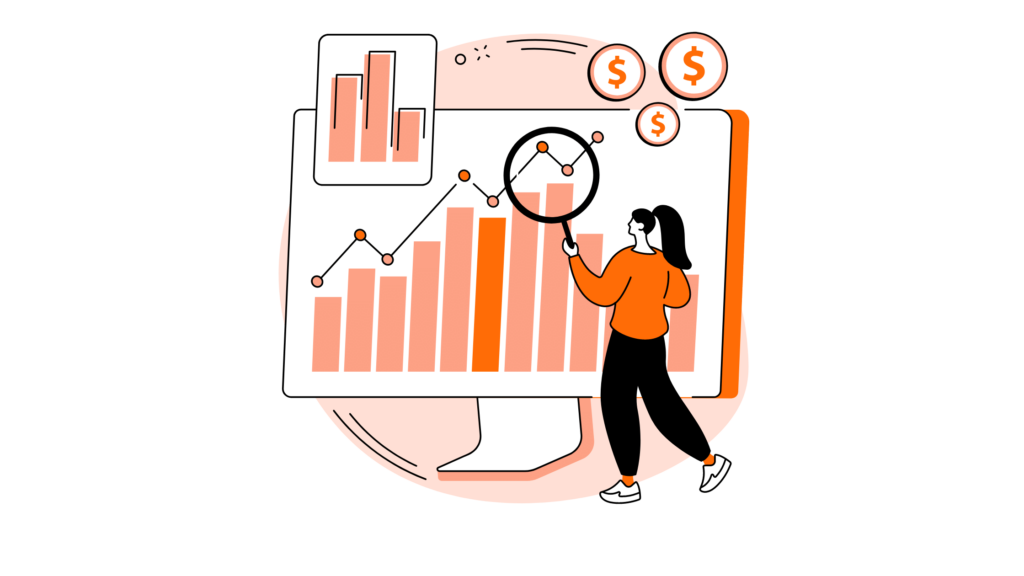 Gross Merchandise Sales Volume
According to Marketplace Pulse, within the most recent quarter of 2022, the gross merchandise volume (GMV) was $2.60 billion. This figure does not include any other marketplaces that Etsy owns.
How Many Sales Can A Seller Make On Etsy?
Sale Samurai estimates that the average adaptable, successful seller on Etsy can make approximately $45,000 per year.
Profit margins may differ a lot depending on the products being sold.
For instance: High-quality, luxury items may have a large profit margin but fewer sales, compared to the affordable products which sell regularly, but have a much smaller profit per item.
How Hard Did The Covid-19 Pandemic Affect Etsy?
During 2020, sellers on Etsy doubled when compared to the number of sellers there were in 2019. Customers also doubled in 2020, which brought in double the revenue!
The adjusted profit for this time was $192 million according to Forbes– quadruple that of the previous year.
How Many Repeat Customers Are On Etsy?
It has been found that close to 60% of customers on Etsy will return to purchase again, while 40% simply make a one-time purchase.
Etsy Marketplace Revenue
Macrotrends notes that Etsy's revenue for the 12 months ending in September 2022 was $2.476 billion, which was an 11.07% increase from 2021!
Etsy Statistics: Sellers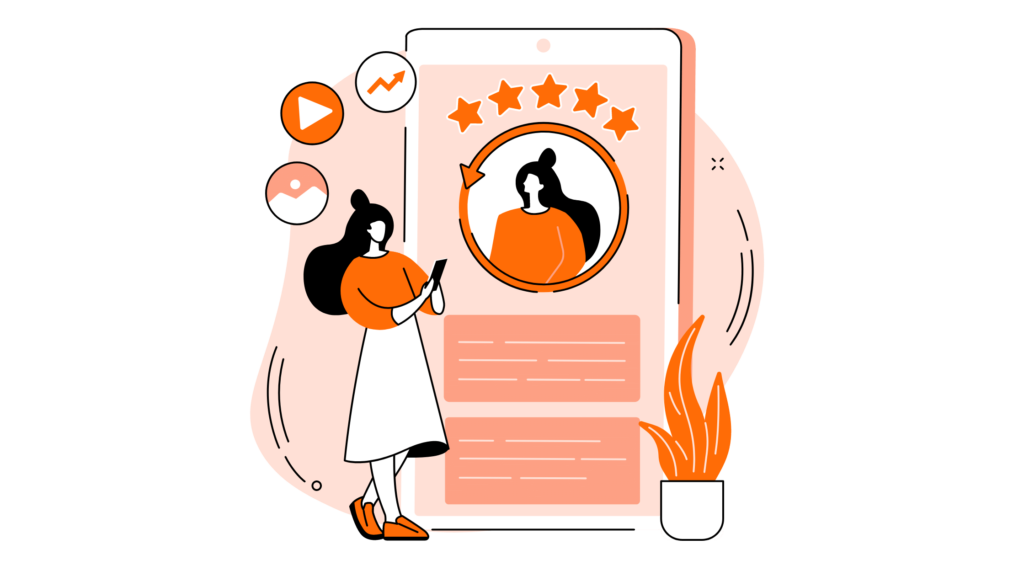 Types Of Sellers On Etsy
The vast majority of sellers on Etsy sell crafts, vintage items or other handmade items.
Think of Etsy as an Artesian market, but online instead of in person. Etsy sellers have traded their neighborhood customers for a broader, more global customer base!
Craft and household items, clothing, and jewelry can be found in Etsy stores in all sorts of amazing styles.
While the median age of Etsy sellers is around 39 years, there are sellers in all stages of life using the platform to make either a living, or some extra money on the side.
30% of Etsy sellers consider their creative business on Etsy a full-time job!
Influencer Marketing Hub mentions that 86% of sellers on Etsy are women and of all the sellers in the US, the majority of them are based in California, followed by Texas, Florida and New York.
How Many Etsy Sellers Run Their Business Alone?
There are currently 7.5 million active sellers on Etsy!
Most of the sellers run their stores alone as side hustles, while bigger stores may choose to work with a partner in order to get their products made, handled and shipped out.
It is up to each seller to decide what is the most efficient and profitable system for their own business.
US States: Top Etsy Sellers
Here is a list of the current top 10 US sellers on Etsy. Please keep in mind that these rankings change often, but the amount of sales these people make each month is mind blowing!
1. PlannerKate1 (38,000 monthly sales) – Craft Supplies and Tools
2. Beadboat1 (34,000 monthly sales) – Craft Supplies and Tools
3. ModParty (30,000 monthly sales) – Paper and Party Supplies
4. CaitlynMinimalist (30,000 monthly sales) – Jewellery
5. ilovelotus (28,000 monthly sales) – Home and Living
6. TwistStationery (27,500 monthly sales) – Paper and Party Supplies
7. NewMoonBeginnings (24,000 monthly sales – Home and Living
8. HeatherRobertsArt (21,000 monthly sales – Craft Supplies and Tools
9. Worldincensestore (21,000 monthly sales) – Home and Living
10. HappyKawaiiSupplies (19,000 monthly sales) – Craft Supplies and Tools
Be sure to check out these fantastic stores for inspiration and ideas if you are interested in being an Etsy seller!
Just make sure that you are never copying anybody else's work directly, and that everything you do is original.
Etsy Shop And Products Statistics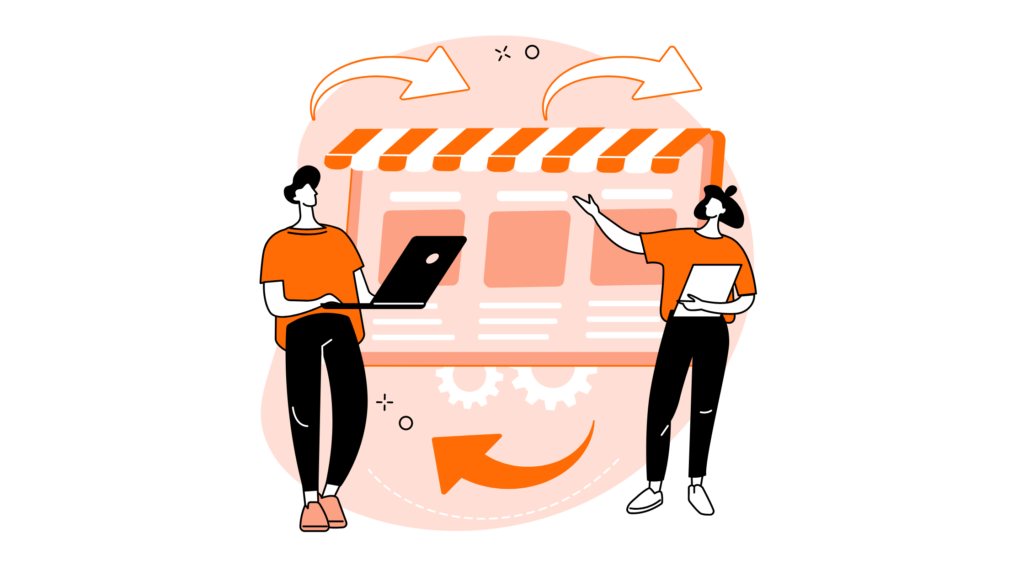 Wide Variety Of Categories
Here is a list of the main categories, each with many sub-headings beneath it:
Accessories (costumes, scarves, umbrellas, etc)
Art and Collectibles (dolls, fiber arts, painting, sculpture, etc)
Bags and Purses (backpacks, handbags, luggage, nappy bags, etc)
Bath and Beauty (baby, essential oils, hair care, soap, etc)
Craft Supplies and Tools (jewelry, sewing, visual arts, etc)
Electronics and Accessories (cables, car parts, phone accessories, etc)
Home and Living (bedding, home décor, lighting, storage, etc)
Lifestyle, Fashion, And Beauty Brands As Popular Categories
Many customers go to Etsy in search of products within these categories. Lifestyle sales bring in around $3.2 billion per year, fashion and apparel $1 billion, and beauty $200 million.
Selling in these categories would be wise for new sellers looking to establish themselves, as many customers are looking for high-quality, handmade products they can trust.
Etsy Statistics: Website and Key Data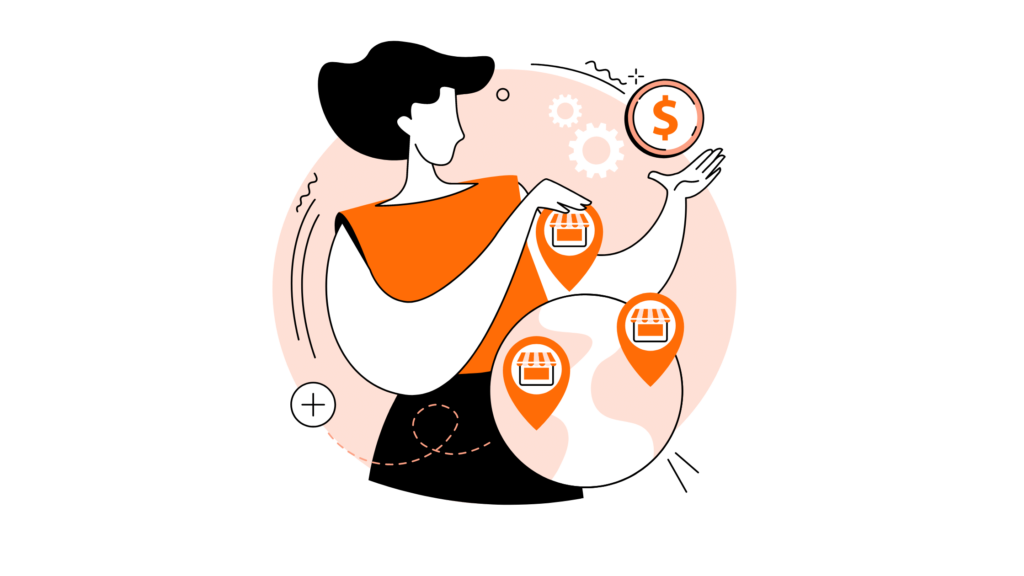 How Much Traffic Does Etsy Receive?
Last month (October 2022) Etsy received 478.8 million visits to the marketplace with an average visit duration of 5 minutes and 45 seconds, according to SimilarWeb.
Where Does Etsy's Traffic Come From?
The average age of visitors to Etsy is within the 25-34 years range at 27.89%, closely followed by the 18-24 years demographic at 22.96%.
According to the Etsy Help Center, the traffic on Etsy comes from:
Direct searches within Etsy
Etsy app and related Etsy pages
Offsite ads shown through search engines such as Google, Bing and others
Offsite ads on websites like Facebook, Google and others
Social media ads such as Instagram, Pinterest, Facebook, blogs and others
Overall revenue of Etsy
For 2022, the overall revenue of Etsy was 2.474 billion. This has been going up each year as more and more customers are joining and returning to the marketplace with their business.
How Many Product Categories Does Etsy Have?
Within the three main sections of Handmade, Vintage, and Supplies, there are approximately 3,226 individual sub-categories on Etsy currently!
Increasing App Downloads
SensorTower notes that the total Etsy mobile app downloads was 3 million, with 2 million for IOS and 1 million for Android users.
Etsy has a total of 10 different apps, with 5 being for Android and 5 for IOS.
Mobile Sales
Traffic of mobile customers for the Etsy app is 66%, with mobile users raking in around $6.27 billion per year in product purchases.
Frequently Asked Questions: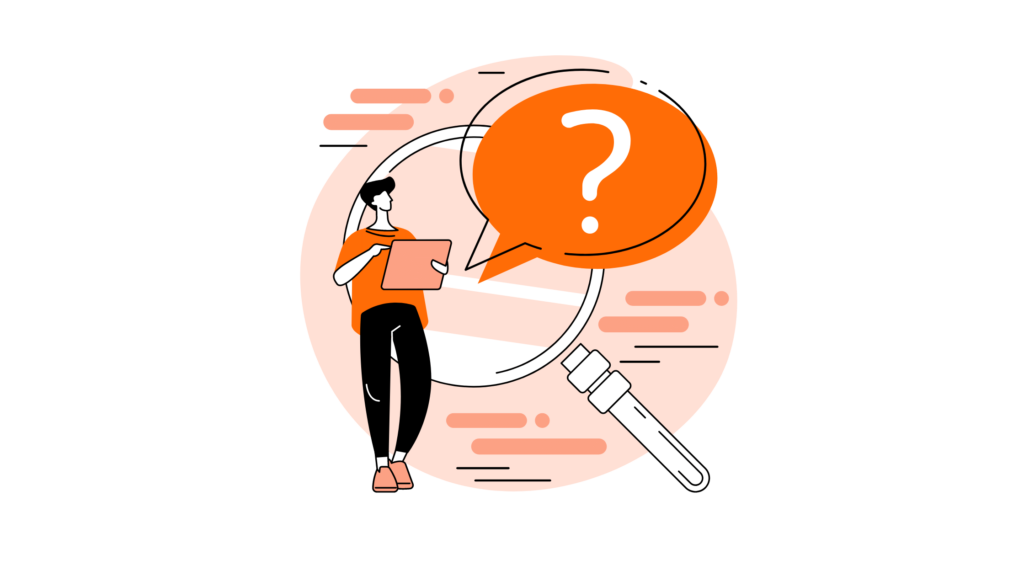 Is Etsy Still Profitable In 2022?
Selling on Etsy is one of the cheapest, easiest and quickest ways to get your products into a store, all ready to be sold.
Those that are successful in setting up a store can make a lot of profit and pay comparatively very little in fees to Etsy itself.
How Many Sellers Are On Etsy?
There are currently 7.5 million active sellers on Etsy, with that number constantly increasing.
Many of these people have discovered a system that works well for them and are reaping the benefits of this amazing opportunity to get their items and goods out into the world.
What Are The Best-Selling Items On Etsy?
As of November 2022, this list provided by LiteExtension shows the top best-selling items on Etsy currently.
While you definitely don't need to be stocking these items to be successful, it may give you an idea of where to begin if you are looking for inspiration if you are just starting out on the platform:
Digital Prints/Graphic Designs
Fiber Craft/Crochet Patterns
How Can I Start Selling On Etsy?
Etsy themselves provide a guide on how to set up an Etsy store successfully. Here are the 7 tips they provide:
Assemble everything you will need before you open your store such as photos, prices and your bank details!
Pick an exciting, desirable name! Etsy recommends adding the words "boutique" or "shop" into the title to make it sound more professional.
Go into the process with realistic, specific goals for yourself.
Don't forget to use keywords to attract traffic! People will be searching for specific things, so it will be good for your business if you make your descriptions as detailed as you can.
Take high-quality, interesting photos of your products and items to bring in new customers.
Sell items in your store that complement each other well, so that customers want to buy more than one thing at a time. Keep them coming back for more!
Don't expect perfection from yourself, just get in there and give it a go! The more you try to make your store work, the more likely it is that it will be a successful endeavor.
The Final Verdict On Etsy Statistics
Etsy is a marketplace that has only grown larger since the pandemic, and there are many sellers on the site that are successful in their work.
In 2022, there was still so much revenue being generated. Etsy has incredible amounts of active sellers and customers, and more categories than you'd know what to do with!
Etsy is a booming platform that provides sellers of handmade and vintage items with a chance to profit off their hard work. It certainly looks like people will continue to buy from Etsy and its sellers as much as they can.
Whether it is simply a side hustle, or a full-time occupation, Etsy sellers deserve your support!