---
If you have an Etsy shop, you should be using Pinterest as one of your key marketing tools.
Pinterest has come a long way since its early days! With 367 million+ active users per month, 85% of whom will purchase based on their pins, this is a market you can't afford to sleep on.
But how do you convert those pins to traffic and, ultimately, sales? In this article, we'll guide you through the process of how to use Pinterest to promote your Etsy shop.
What is Pinterest?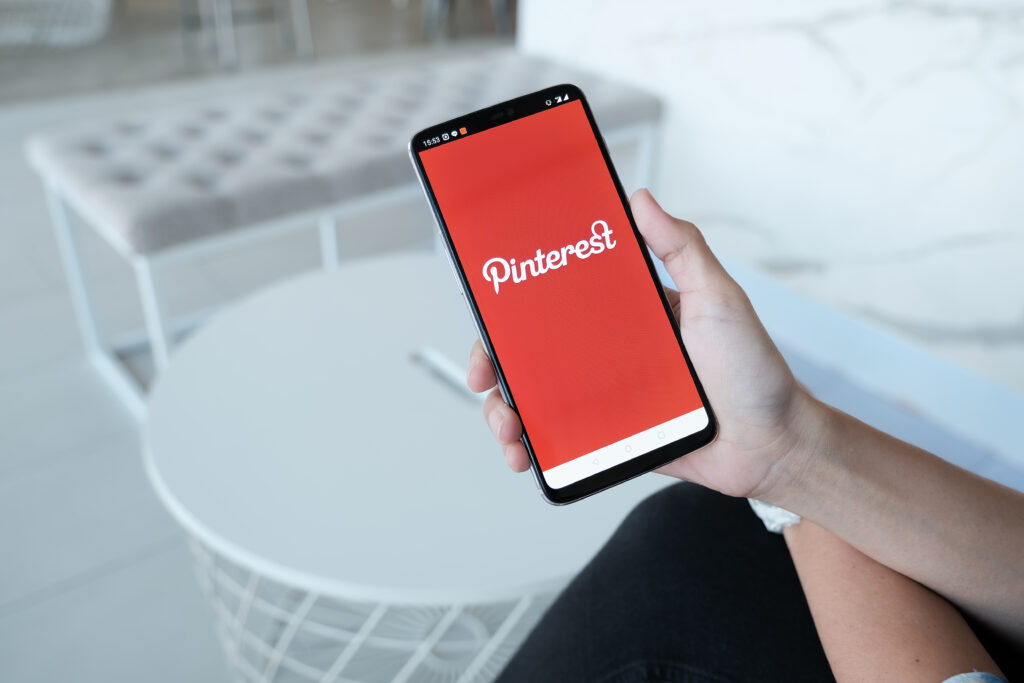 Let's start from the beginning: What exactly is Pinterest?
Well, Pinterest is like a virtual mood board search engine for anything you can think of.
Whether you're interested in food and recipes, home and design, fashion, make-up and styling (or anything else), you can discover all of it with Pinterest.
Pinterest describes itself as a "visual discovery engine". Web pages, images, videos, and more, can be saved (or Pinned) in a visual form to different boards, and linked to blogs and websites.
As a user, this helps you organize your inspiration and ideas. You can also share these with others, making group planning a breeze!
In addition, you can also add comments and notes about each of your Pins. There is a social element too, in that others can follow you or your brand, engage with your Pins, Re-Pin your items, and share them with others.
All in all, that's how it can help you, the small business owner– especially if you have an Etsy shop!
Why You Should Leverage Pinterest to Promote Your Etsy Shop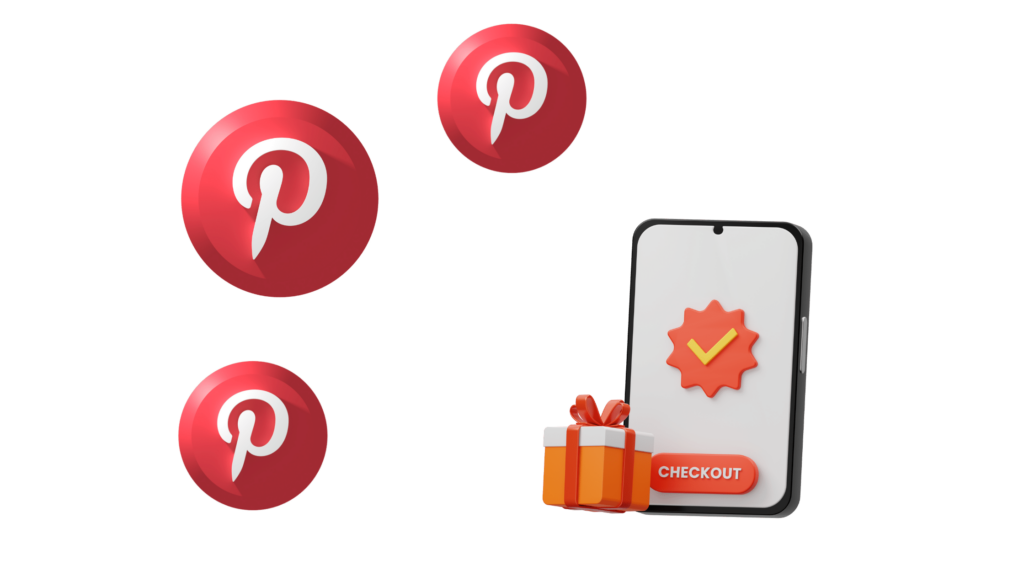 People who use Pinterest are planners.
Whereas other social media platforms, such as Instagram and TikTok, can show you what has been done, Pinterest is where users go for the potential of what could be.
97% of Pinterest's top searches are not related to any specific brands. That's down to the fact that people using Pinterest are looking for inspiration, not a particular product name.
If you're able to use Pinterest to get in front of those users, then you can drive traffic and sales to your Etsy shop.
With stats like over 240 billion pins saved and over 5 billion boards created, this is a market begging to be tapped! In fact, those who use Pinterest spend roughly 80% more vs. those who don't.
Even better, Pinterest doesn't come with the same toxicity associated with other social media platforms.
As it's specifically designed for personal use, rather than influencer clout, you're reaching real people with real spending habits.
So, really, if you have an Etsy shop, the question you should be asking yourself is: Why aren't you using Pinterest to promote your business?
How To Make a Pinterest for Your Etsy Shop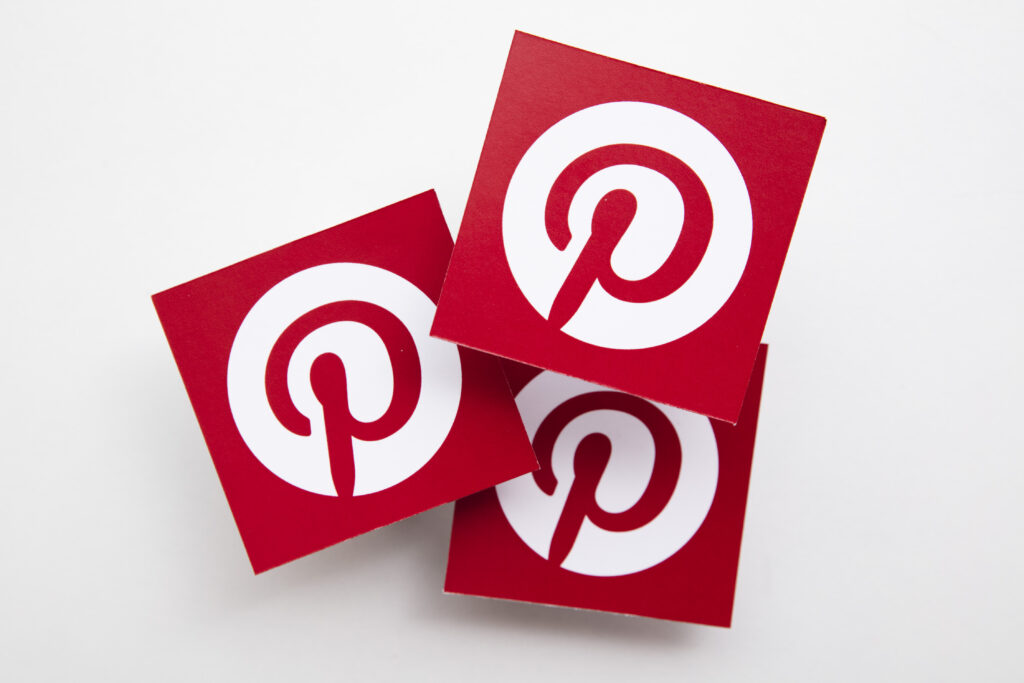 Now that you know why you should be using Pinterest to leverage your Etsy shop, let's get down to the nitty gritty of how to do it.
Create a Business Pinterest Account to Connect Your Etsy Shop
You may already have a personal Pinterest account. However, for your business, you're going to want a business specific one!
Create a new account specifically for this, linked back to your business email address and with all of your Etsy shop details.
If you're already logged into your personal account, simply log out and go through the process of creating a new account. Bear in mind that you'll need to use a different email address for each account you create.
With a business account—which is free to set up—you'll also have access to Pinterest Analytics.
This enables you to see and track Pinterest activity, as well as give you data to help optimize your marketing and account.
Create and Optimize Your Pinterest Profile for Your Etsy Shop
Now that you've got your business account set up, it's time to make sure that your Pinterest profile is optimized to direct traffic from Pinterest to your Etsy shop.
Add Your Header on Pinterest
You may have a banner or shop logo to upload. If you don't, you can easily create one for free using Canva, or similar.
Pinterest Profile Picture
Your Pinterest profile picture should be an image of you personally, or of your logo.
Having a personal profile photo helps potential consumers connect to you, the person behind the shop.
Knowing that the shop is run by an individual and not a faceless brand, particularly with Etsy, drives sales.
However, you may prefer to use your logo for brand recognition. Whatever you decide, consistency across your social media accounts is helpful for consumers.
Having said that, as Pinterest is a different sort of social media, you can choose how you wish to represent your business in this space.
Pinterest Profile Description
In your profile, you should add some keywords to help people find you when searching Pinterest.
As Pinterest operates through a search engine facility, this will optimize your account and help it to be found.
Make sure to include your call-to-action in your description, too. This might be, "Visit my Etsy shop," or, "Follow me for inspiration."
Whatever you decide, make sure you include this so that your potential customers have a guide for interaction and sales.
Add Your Website to Your Profile
Don't forget to add your Etsy shop link now. This is vital in getting traffic to your shop, and also making you as easy to access as possible.
Create Your Pinterest Boards
Creating Pinterest boards is easy. For your business account, you'll want to make sure that these are also optimized for potential customers.
Be sure to add descriptions and categorize the boards, as this will help with Pinterest SEO.
Relevant to Your Etsy Shop and Products
Depending on what you sell in your Etsy shop, you'll want to make sure that whatever Pinterest boards you create are relevant to this.
For example, if you make jewelry, some of the Pinterest boards you could create could be:
Unique, handmade earrings
One-of-a-kind necklaces
Handmade sterling silver rings
Whatever it is, just make sure it makes sense for what you sell to help create brand cohesiveness!
You can also add topic-adjacent boards, which may be of particular interest to your audience.
However, if the goal is to drive more traffic to your Etsy shop, then this should be your focus.
Named with Keywords so You Can be Found in Pinterest Search
Again, be sure to drop keywords into your various boards and Pinterest pins. This will help optimize your boards for the search engine.
Filled with High-Quality Images
There's nothing worse than a grainy image on Pinterest– or anywhere else, for that matter!
As Pinterest is such a visual space and platform, make sure you use high-quality, eye-catching images. This will only help to promote your Pinterest and Etsy.
Link Back to Your Etsy Shop
Vitally, make sure that in your boards you're linking back to your Etsy shop, along with that call-to-action.
In order to drive traffic to your store, you're going to want to make sure it's easily accessible.
Start Pinning
Now that you've got your boards all set up, start pinning items from your Etsy shop!
Because of the ability to create different boards, you can essentially create collections and lookbooks for potential customers.
Just be sure to link back to your Etsy store, make sure all of the images are high-quality, write descriptions with keywords, and don't forget that call-to-action!
How To Link Your Etsy Shop to Pinterest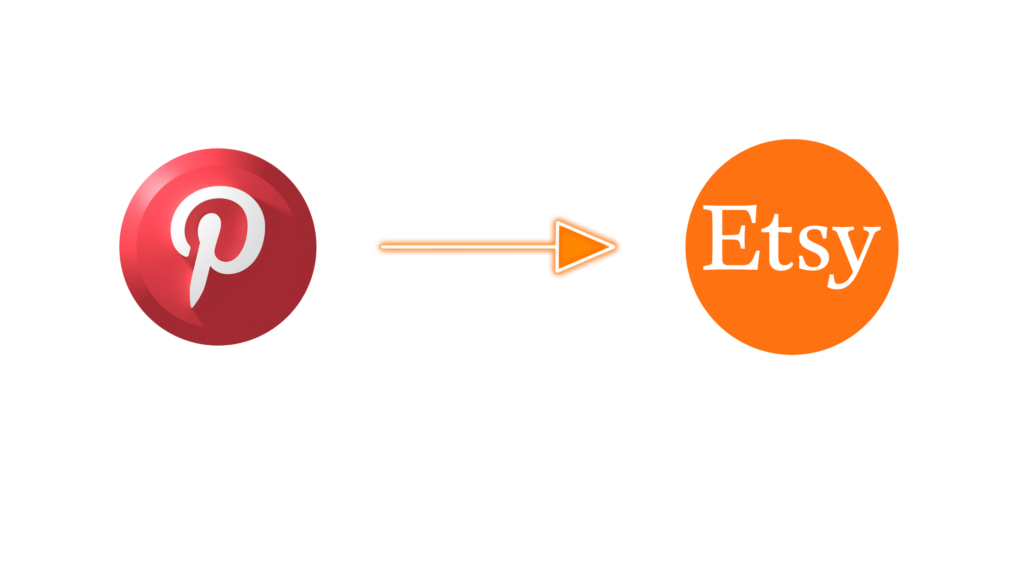 While Pinterest used to have an option for you to automatically link your Pinterest and Etsy by 'claiming' your Etsy, this has since been removed.
If you had this option before February 2022, you may find that it no longer works.
While you can no longer automatically see analytics related to your Etsy and Pinterest, you can still access analytics separately as well as manually link the two together through backlinks.
The best way to make sure your Pinterest and Etsy are linked, is to make sure it's in the website URL field on your Pinterest page, as well as in every board description and pin.
How Do I Pin From Etsy to Pinterest?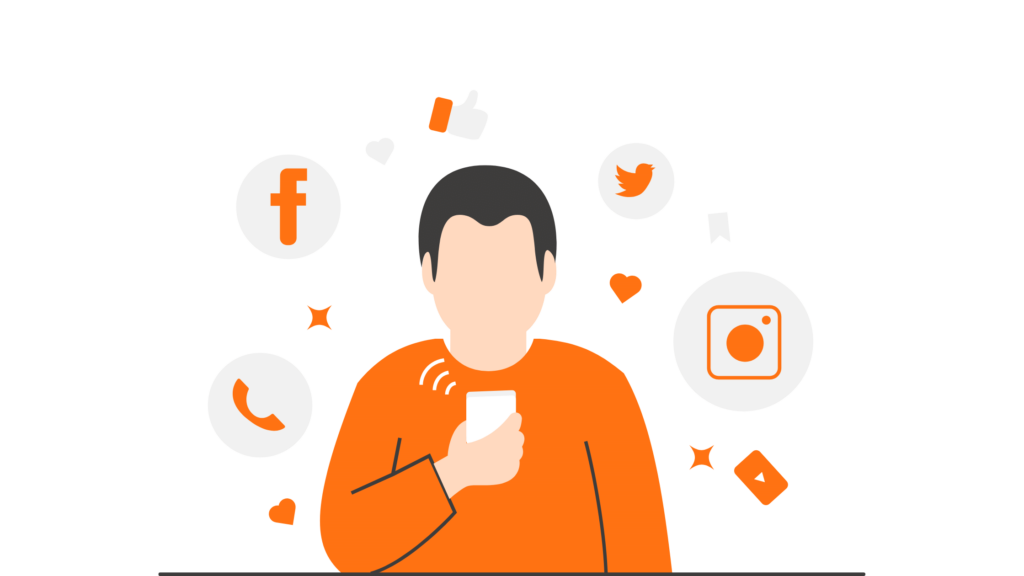 There are a few different ways to Pin from your Etsy shop to your Pinterest.
Pinning directly from Etsy to Pinterest, using the 'Share' function:
Navigate to the Etsy listing you'd like to Pin, click 'Share', and then click the Pinterest icon
In the new window that will pop-up, choose which board you'd like to save your Pin to.
While this is a very easy way to Pin directly from Etsy to Pinterest, it may not be optimized for either images, title, or description.
Pinning using the Pinterest 'Pin It' plug-in:
After installing this plug-in to your browser, when you hover over an image on your Etsy store, a button will appear that says 'Pin It'
Choose which board you'd like to save your Pin to.
Again, while this is an easy and direct way to Pin from Etsy to Pinterest, all of the information is pulled from your Etsy store.
This means that it isn't necessarily optimized for keywords, and the image dimensions may not fit.
The best way, then, to create a Pin is by creating one that is entirely customized for each of your Etsy listings.
This way, you have total control over the image, keywords, phrasing, descriptions, and call-to-action, as well as which board your Pin is added to.
If you choose to do this, then you may want to create a custom image using software such as Canva rather than pulling an image directly from your store.
That way all of your Pins will have similar branding and theming, and you can customize them per board.
Some key tips for creating eye-catching pins:
As Pinterest is scroll-based, create vertical images to both make use of this, and maximize the available space
Pay attention to your pixel sizes: the best pixel sizes are 600 x 900 px, 1000 x 1500px, or 1080 x 1920px.
While you can Repin the same Pin, be careful not to do this too often as Pinterest could mark your account as spam!
Tips for Promoting Your Etsy Shop on Pinterest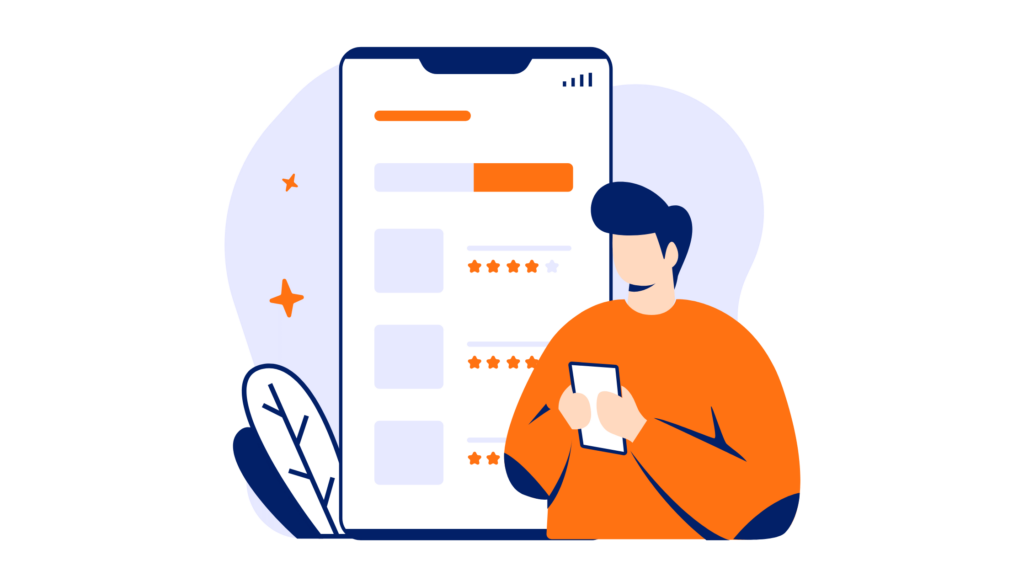 Of course, as with any marketing, there are some things you can do to help promote your Etsy shop.
Add a Price Tag on Your Pins
Consumers and potential customers want to know the basics upfront. By adding a price tag on your Pins, you're being transparent1
Now your potential customers can click through to your Etsy shop without being turned off by the price once they reach it. This will also reduce your bounce rate.
Adding your price will also move your Pin into the gift category, and allow you to link your Etsy shop to the Pin.
Offer Something Unique and Exclusive
Pinterest users love exclusive or unique items. Make sure you Pin them to increase your Pin engagement.
Build a Pinterest Community Around Your Etsy Shop and Engage with the Users
Community is everything with social media, and particularly with Pinterest. Remember, engagement is key to building connections, and those connections can drive engagement and lead to sales.
Remember those important calls-to-action and use your community to help Repin, share, and comment on your Pins.
Improve Your SEO by Generating Backlinks
Wherever you can, generate backlinks. Do you have other social media accounts? Create Pin backlinks there. How about a blog or vlog? Create backlinks there, too.
Remember: Everywhere you're able to generate backlinks will improve your SEO, as well as your audience reach.
Opt for Promoted Pins by Pinterest
Promoted Pins are a form of advertising offered by Pinterest. Available in multiple countries, be sure to check out the Pinterest Help Centre for full information.
With Promoted Pins, you can actually specifically target potential customers by location, demographic, or device of choice.
This is a great way to really hone in on users who may become potential purchasers. It also helps get your content in front of people who may meet your target demographic but haven't yet seen any of your Pins.
There are some rules involved with Promoted Pins, so be sure to read up the full terms and conditions before you start.
How To Get More Followers on Pinterest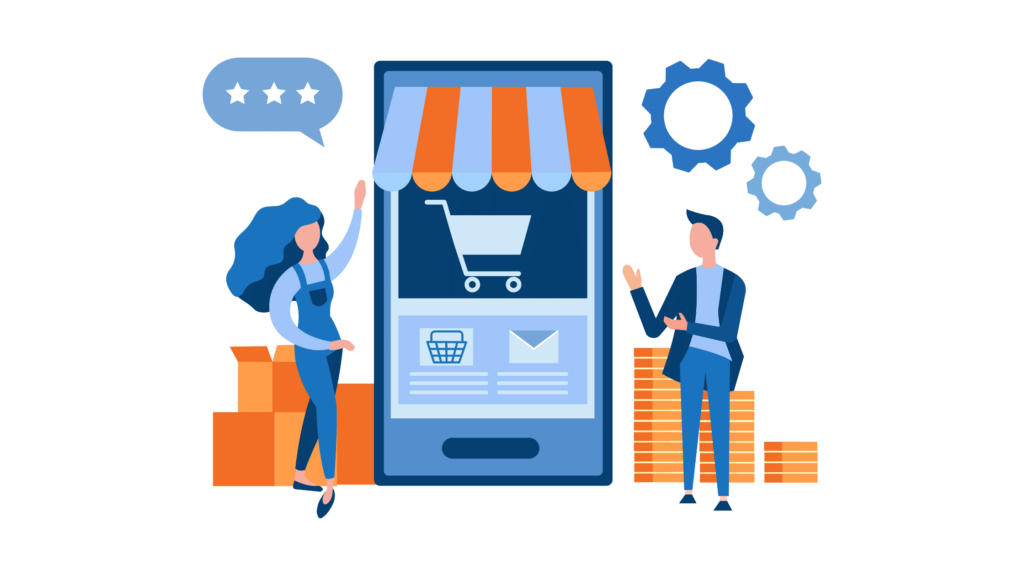 The first thing to bear in mind is that, unlike on Facebook, Instagram, or TikTok, the number of Followers on Pinterest isn't as important.
While it's great to have people who are specifically Following you, the average Pinterest user will find your Pins through organic searches, rather than Follows.
Remember, too, that engagement begets engagement! Interact with other Pinterest users, their boards and Pins.
Create Idea Pins
Idea Pins are Pins with multiple pages and videos. Unlike Stories on Instagram or Facebook, they don't disappear after a certain time, and other Pinterest users can repin them.
While you can't link out from an Idea Pin, there is an end page which prompts users to Follow you.
Once they're following you, they can then engage with your external links in all of the same ways.
Idea Pins also have various analytics, which allow you to see how many Followers you've gained as a direct result of Idea Pin views.
Embrace Getting Saves (Repins)
It can be a little off-putting knowing that the products you've spent hours crafting are being passed around Pinterest for competitors to see.
However, don't let it scare you! Shared content is still content that's being seen.
If, for example, your Etsy listing was shared to a DIY board, the people who see that board may neither have the time nor inclination to DIY the product. This is especially true if you're already making it to a high quality and for a decent price.
Repins and engagement with Pins will help the algorithms see your content and share it more widely, with a larger audience.
Always Pin at the Best Times
There are certain periods of the day that are better for posting than others.
Generally, in the morning, when people are commuting to work and scrolling through their phones, around lunch time, when people are commuting home, and in the evenings after dinner are all key times to Pin for maximum engagement.
Every platform will be slightly different, however, so you should pay attention to individual platform engagement habits.
There are various apps that you can use to help identify the exact best times to Pin, but your analytics should also be able to provide you with this insight. Market research will also help, as well as competitor analysis.
How Often Should You Pin on Pinterest?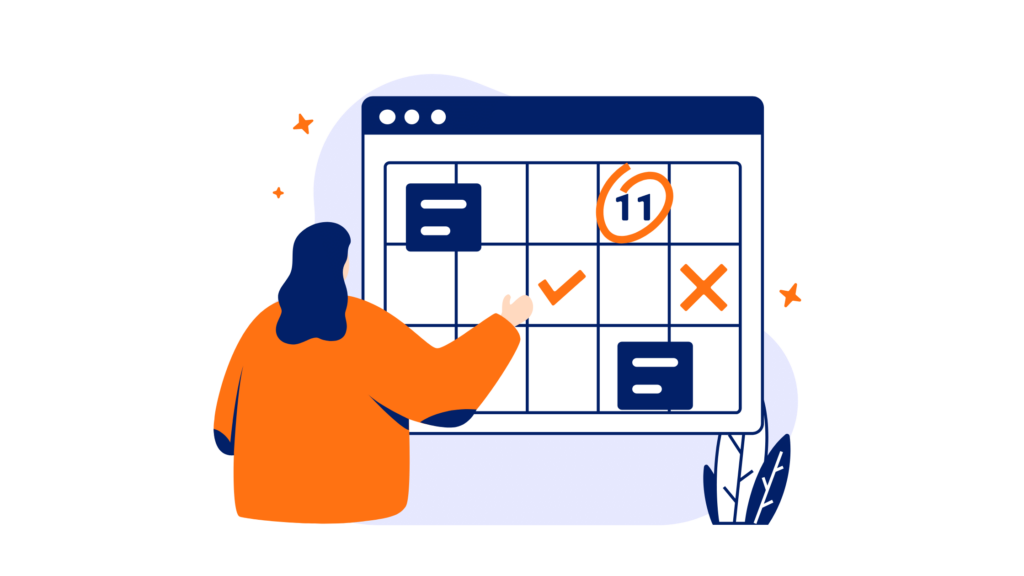 As with all marketing, you should try to Pin regularly and consistently. Create a Pinning schedule for yourself—perhaps on certain days you Pin certain things. That way, you'll always know which content you need to plan ahead for.
Whatever your strategy, you should be Pinning at least once a day– if not 2–3 times!
Unlike other social media platforms, if you pin a lot in one go, this won't all show up as a cluster. Instead, it will be filtered throughout feeds.
Whatever you decide, be consistent and keep Pinning. The more you pin, the more content you'll have available to bring traffic back to your Etsy shop.
Final Thoughts
Pinterest is an amazing marketing tool for small business owners, particularly if you have an Etsy shop.
As you can see from the stats, by using Pinterest to promote your shop, you can put your products directly in front of an audience who are ready to purchase.
Be sure to optimize your profile, boards, and Pins in order to make the most of Pinterest.
SEO is going to be key here with driving traffic to your Pinterest profile, boards, and Etsy shop, so don't skimp on the keywords.
Remember: Pinterest is a visual medium, so making it look pretty is in your best interest. And if it all sounds like a bit much to stay on top of? Well, there's an app for that!