---
If you're interested in turning your art or crafting hobby into a business, then Etsy is a great place to do it!
However, while opening an Etsy store is easy, turning an Etsy store into a success takes a lot of work.
Before you create your Etsy account, you'll want to take a close look at some of the ways you can make that work easier– as well as take note of some things you'll want to be aware of before you make your first sale.
Note: The steps outlined in this article are not necessarily in order of priority. Sometimes, you may need to come back or skip forward to make sure you're completely ready to open your Etsy store!
1. Do Your Research, Planning, and Development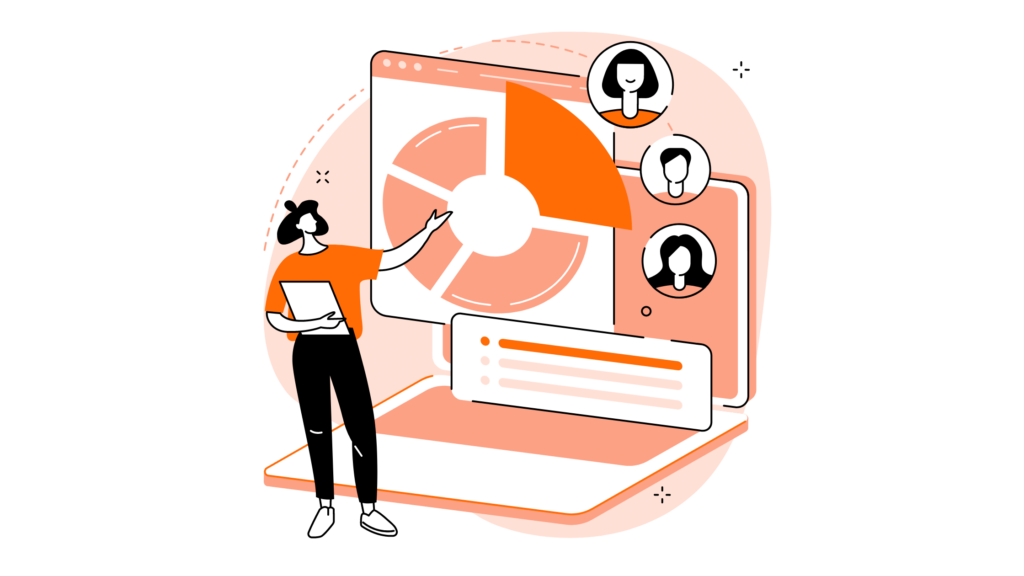 This might seem like the boring part, but it's extremely important. After all: If you fail to plan, you plan to fail!
So, while you might have a fantastic idea for a product and just want to get selling– stop, pause, and make sure you're prepared.
Have Set Goals For Your Etsy Shop
This is where you ask yourself: What do I want to get out of my Etsy store?
Do you want to make a certain amount of money? Sell a certain number of items?
Your goals should be realistic and measurable. Yes, you might have the goal of making enough money off your craft that you can do it full-time.
However, what are the steps to achieving that?
You don't have to break down everything, but having set goals from the beginning will allow you to measure your progress– and how much work it's taking to make progress.
Plan For The Long Term
Planning for the long term is realistic planning.
You're (almost certainly) not going to be a wild success overnight. You'll likely put a lot more time, money, and effort into Etsy than you'll get back at first!
Take that into account. Your short-term goals should be modest, but if you plan for the long term then you're building resilience into your store.
This can save you from becoming discouraged if you don't sell a hundred things in the first month!
Do Market Research and Know Your Competitors
Okay, you've got the idea of what you want to sell– but who else is selling it?
Or, who else is selling something similar to it?
Search through Etsy and take notes on which other stores exist, how established they are, and how you might differentiate your store and product from the competition.
The other thing to be aware of during this search: Is anyone actually buying what you're selling?
Check out similar products in established Etsy stores, and take note of the number of reviews.
If you're finding there are consistently fewer reviews than average for other items in these stores, there may not be a great market for that product.
If people are buying and reviewing, check them out. See what information you can find on the typical customer for your product. Then, you can know exactly who you are aiming to sell to!
Decide On Your Niche and Unique Selling Point For Your Etsy Shop
Your niche is really where you fit in on Etsy.
It's the sweet spot where you know there's a market for your store, brand, and product– but also where you know there's not an insurmountable amount of competition.
Your unique selling point, on the other hand, is what makes you different from the other stores in your niche.
This can range from your products to your personalisation, or even your location. Why should a customer buy from you, rather than anyone else?
Choose A Name For Your Etsy Shop
Once you've got your niche, it's time to figure out what to name your Etsy store. It's worthwhile to come up with categories of options which you can then put a few choices into.
Your name categories might be:
Product-based (so people know exactly what you're selling)
Personal (featuring your first name, or your children's, or your pet's)
Associative (using words associated with your product or your aesthetic)
Narrative (start telling the story behind your store with its name)
As you put names into those categories, keep them short, memorable, and unique. Do research into what other brands, sites, or people use a name similar to your first choice.
That way, you can be sure your store isn't going to get linked to something objectionable – and it won't seem like you're trying to piggyback off someone else!
Establish Branding
It's important to spend time on your branding, because it's going to be in every part of your store from your store name, to your Pinterest page– and even to the package inserts you put in your parcels!
Your branding should do a number of things, including:
Communicate what it is you're selling
Show what's unique about your products
Establishes a cohesive look for your page and everything associated with it
Appeal to your target customer
Therefore, it's extremely important to get it right. Take some time to look at other stores, browse Pinterest, and brainstorm several options. Ask other people what works, and what doesn't.
When you've decided on your brand, make sure you execute that branding as professionally as possible.
That may mean hiring a designer to make a logo, so that the overarching theme of your store looks polished.
Take Visually Appealing Pictures Of Your Product
This can be tough, especially if you don't have a lot of experience with photography or with image editing.
Nevertheless, do not be tempted to use stock imagery or something you didn't make yourself!
Some things to keep in mind:
Each listing should have several photographs – at least five
Pictures should be high enough quality to show fine details
Make sure the first picture is the best one– that's what will show up as the preview in searches
The first image should be landscape
Keep the product in the center of your photo, so Etsy doesn't crop it out accidentally
With practice, you'll get better at taking photographs. Some tips when you get started:
Use a lot of light, so your product's details aren't obscured by shadows
Keep backgrounds neutral, and complementary to the item
Take photos from plenty of different angles
Always center the item in frame
Take way more photos than you will need, so you have lots of options
Figure Out Your Own Costs And Prices
If you want your Etsy store to bring in any sort of income, you will need to work out how much to charge for your products.
In doing this you might take into consideration things like:
The price of materials
Etsy's fees for listings, advertising, or other features (see here for more details)
Any applicable income taxes
The cost of your time for making the product
The cost of your making listings and fulfilling orders
Your desired profit margin
How much similar items cost
Ask people – friends, family, social media followers – how much they would be willing to pay for what you're selling
Learn About Selling On Etsy
The first place to go is the official Etsy house rules section, where all the guidelines are laid out.
Then, check out the Etsy Seller's Handbook, where there's plenty of information for new sellers. It's all provided by Etsy, so you know it's trustworthy!
It's worth noting Etsy has come out with a new Seller Policy which is in effect from 1 December 2022.
If you are looking for information, check to make sure it's recent and takes into account this new policy.
Establish A Fool-Proof Shipping Process
This isn't just figuring out costs and delivery dates.
Your process should take into account how you're going to make sure the right product goes to the right customer, and how to best use your time by organizing a way to parcel up multiple orders at one time.
Shipping your product can make or break the customer experience – and the reviews which come with it.
So, there are a few things to take into account:
Packaging Basics:
How are you going to make sure your products arrive in one piece?
You'll need to buy boxes, postbags, bubble wrap, and insert cards to include (it's always worth adding a handwritten note to the parcel!).
Free Shipping or Added Shipping:
Free shipping can be a huge draw to customers – but requires you to take the financial risk.
If you don't have a lot of products, it might not be feasible to factor free shipping into your pricing model.
Calculating Shipping Costs:
Etsy does offer ways to easily work out costs, and also offers sellers cheaper USPS postage when you buy Etsy Postage Labels.
These come ready-printed with the buyer's address, so you don't run the risk of making a mistake when copying down the details.
Delivery Profiles:
Setting up delivery profiles for each of your products will allow Etsy to automatically show a shopper an estimated delivery date and shipping cost.
Be Realistic About Processing Times:
Yes, a quick dispatch is important, but how likely is it you'll be able to drop everything to get your product out the door– especially when you begin?
Remember, Etsy shoppers don't expect you to be Amazon – so give yourself some grace here!
Communicate with your Customers:
Shipping delays happen – especially if you're sending something overseas.
The best thing to do if things go wrong is to get in touch with the buyer and let them know you haven't forgotten them!
Plan Ahead To Grow Your Etsy Store
It might seem a bit of a dream at this point, but something that can be a stumbling block might be making your Etsy store a success.
What can be manageable when it's a small-scale operation might become overwhelming when you have a lot of listings and sales!
Plan ahead so you know how you're going to maintain the progress you do make.
If you start with intricate descriptions and beautiful photographs for one product, or five products… How are you going to maintain that with an inventory of 100 products?
If you plan to make personalized items alongside standard ones, how are you going to manage to create something to order, while also filling regular orders?
What's the process for organizing courier pickups and shipping going to look like?
The last thing you want to do is let success be your downfall as a seller.
2. Registrations, Requirements, And Laws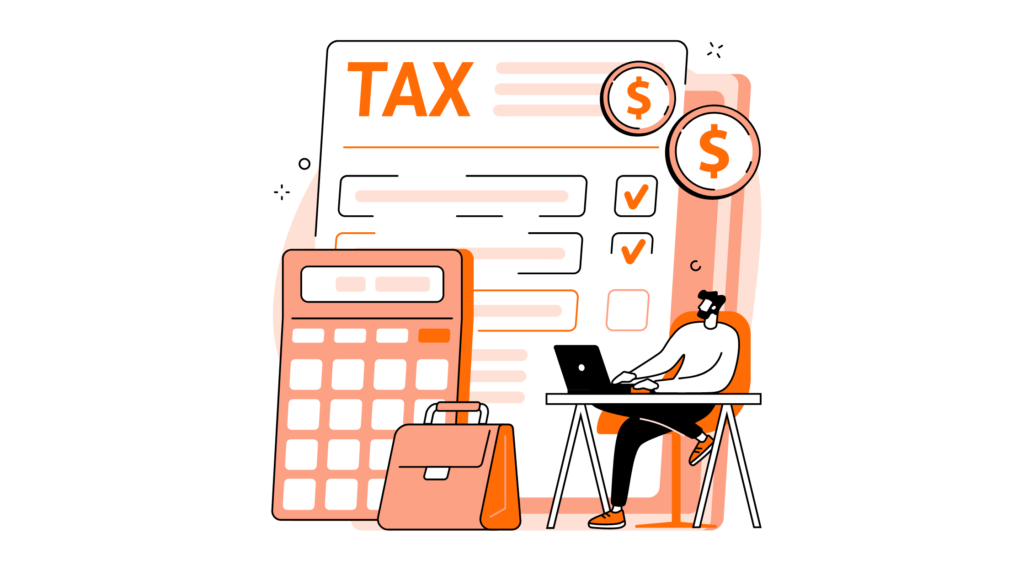 Purchase The URL
This isn't a necessity, but it's a good idea – buy the URL for your store name!
Also, reserve the store name on Pinterest, Instagram, TikTok… Anywhere you might use to reach potential customers for marketing purposes.
Not only is this a good way to future-proof your store, but it means you can build your social media marketing slowly.
Check The Legal Requirements For Your Location
Not only is it important to check the legal requirements for your location, but for the places you're selling to as well!
The European Union in particular has several legal requirements which could affect your products.
Things to check:
What the consumer protection laws say you must do about returns or faulty products, both in your state, and places you will sell to
Whether what you sell has any special legal requirements about provenance or materials.
For instance, if you sell vintage items, you may not be able to sell or ship items that contain lead paint
Customs regulations, if you are sending items overseas
Get Registered And Insured
Etsy has recently begun a Purchase Protection Program for sellers– so if something of $250 or less gets lost or broken in transit, Etsy will refund the buyer without penalizing you!
There are some rules around that, and you need to track your parcels adequately, but it's a good backstop in case the postal system lets you down.
However– depending on business regulations where you live– if you're running an Etsy store, you may need to register as a business and make sure you have adequate insurance to protect you from any lost income or business items.
One good way to figure out what you need to do is use Etsy's forums and ask other sellers who live in your state or country what requirements they found.
You can also speak to an accountant or small business consultant – though that will of course be an additional cost.
Understand The Tax Code
Running an Etsy store is running a business, and running a business means paying taxes. This includes sales taxes for your state.
If you're selling digital products, then no matter where you are, you may have to pay relevant sales taxes in the country your buyer lives in.
Beyond this, if you make over a certain amount in the US, Etsy will send you a 1099-K Tax Form which you may need to use when filing your taxes.
Keep track of your expenses, as that will be what you need to use to calculate how much actual profit you made.
Know The Etsy Fees
Etsy charges fees in a few different ways: There are small listing fees, transaction fees when you make a sale, and advertising fees if you choose to advertise through Etsy.
There are also subscription fees once you qualify for Etsy Plus. Check out the Etsy seller's guide to see how much you are likely to end up paying in fees.
For those sales taxes mentioned earlier: If you use Etsy's inbuilt payment system, Etsy will often automatically send those to the relevant authority.
Make sure you're aware of how much you're receiving, and where the money might have disappeared off to!
3. Work On Your Etsy Page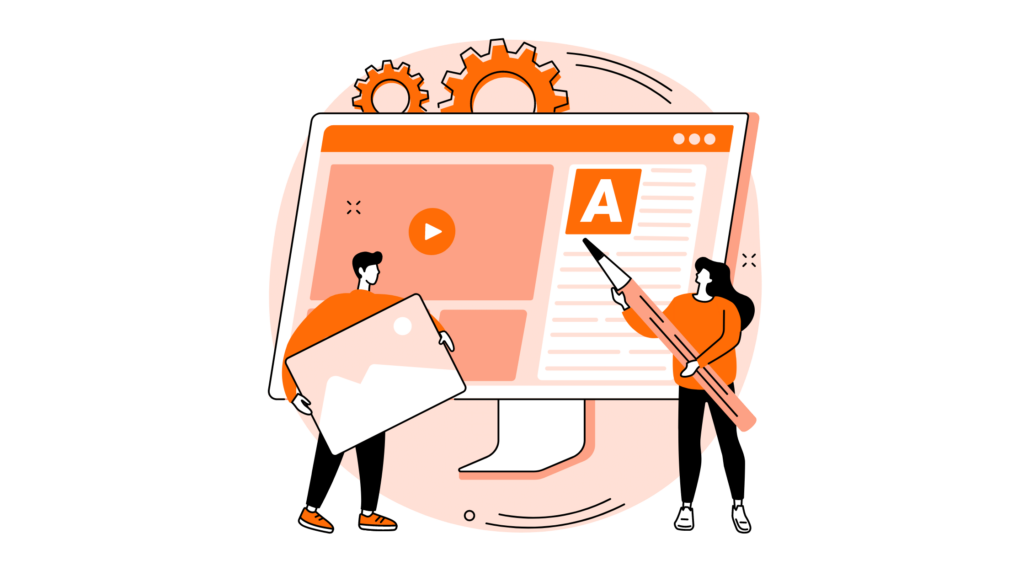 Learn About SEO And Incorporate It Into Your Page
SEO is a pretty daunting subject and could be the subject of several articles in and of itself.
However, the basics of Etsy search optimization are making sure your products and shop are tagged properly, and using the right keywords through your titles, descriptions, categories and attributes.
This means Etsy is more likely to serve them up to someone who is actually looking to buy the thing you're selling.
You can check out the listings of products like those you are selling to see what keywords come up regularly, and try to include those in your descriptions.
Make sure all the fields are filled out, and that you've included the maximum number of tags – and that all of these things are accurate.
Etsy wants to be able to deliver the best results to people when they're searching for products. If you're just adding popular keywords that don't match your product, those products are likely to be penalized, even in relevant searches!
Design A Compelling, High-Converting Page
Finally, the fun part!
Take your brand and expand it so your Etsy shop page reflects you, your story, and your products, and will appeal to that ideal customer you identified during your initial research.
There are a number of online tools that will assist you in developing one or two signature colors into an attractive color palette, and you can use free design programs to create your shop banner and any other elements you need.
Again, look at other stores in your niche to see what they have in common, and see where you can stand out from the crowd.
4. Finances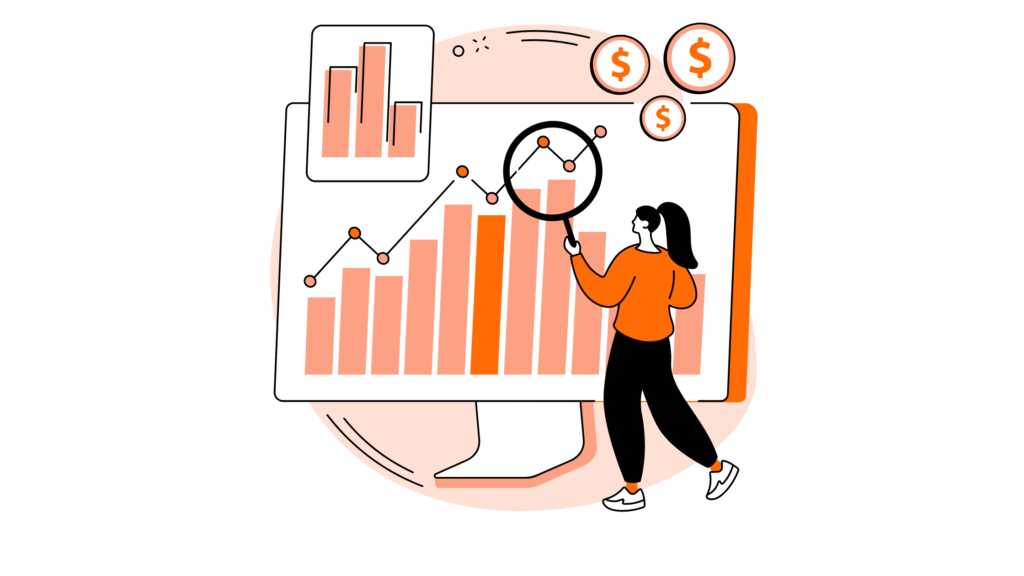 Open A Separate Bank Account
A separate bank will allow you to keep track of your income and expenditures far more easily. That's particularly important in the US, in case the IRS comes calling.
NOTE: Once you register your bank account with Etsy, you cannot change it. This includes if you move countries.
Bookkeeping
This is something you cannot skimp on, even if you're a creative type who hates number-crunching!
Track everything that comes in, and everything that goes out. Collect invoices and receipts, and file them systematically.
This isn't just about ensuring you're prepared come tax season; it'll also allow you to see where you're making or losing money.
If you also track your time spent accurately, you'll get a picture of how much you make per hour from your Etsy store.
5. Begin!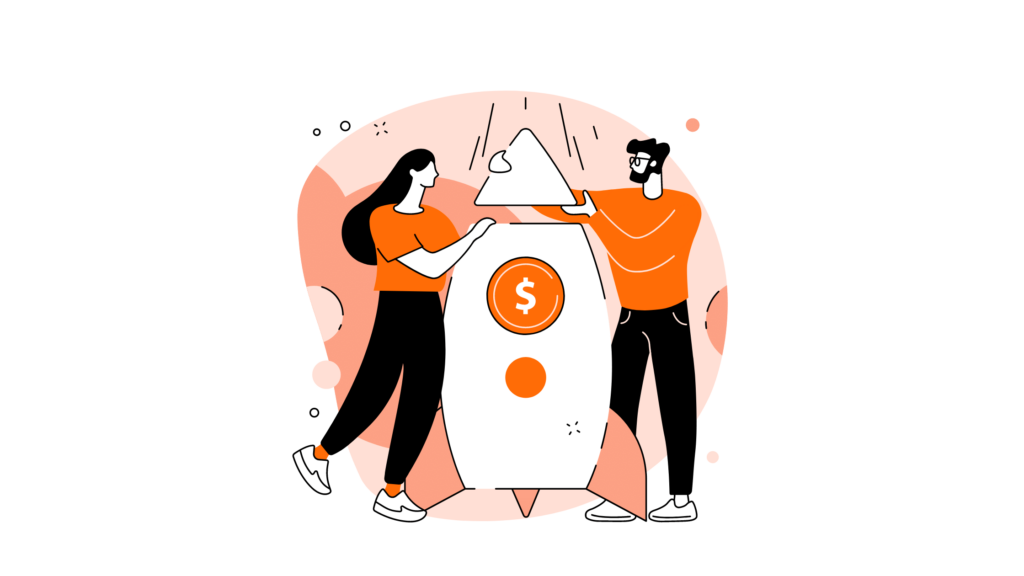 Begin creating, selling, and building your store into whatever you dream of making it. Don't just think about it– get started!
Final Thoughts
As a platform, Etsy has grown from a basic craft market into a sophisticated marketplace for handmade goods.
So, to succeed in turning your hobby into a business using Etsy, you'll need to understand how to use the platform and how to market yourself to your customers.
If it all seems overwhelming, don't worry.
You don't have to become an expert overnight, and by taking your time, you can set yourself up for selling success in the near future!