---
More and more people are looking to start a business on Etsy– especially in recent years.
Maybe you already make items that you want to market, or it could be that you're just starting from scratch.
Either way, it's vital to know what the best-selling items on Etsy are!
In this article, we'll help you scope out the landscape of Etsy and better understand what's already working for people on the platform. Let's go!
Is Selling On Etsy Worth It?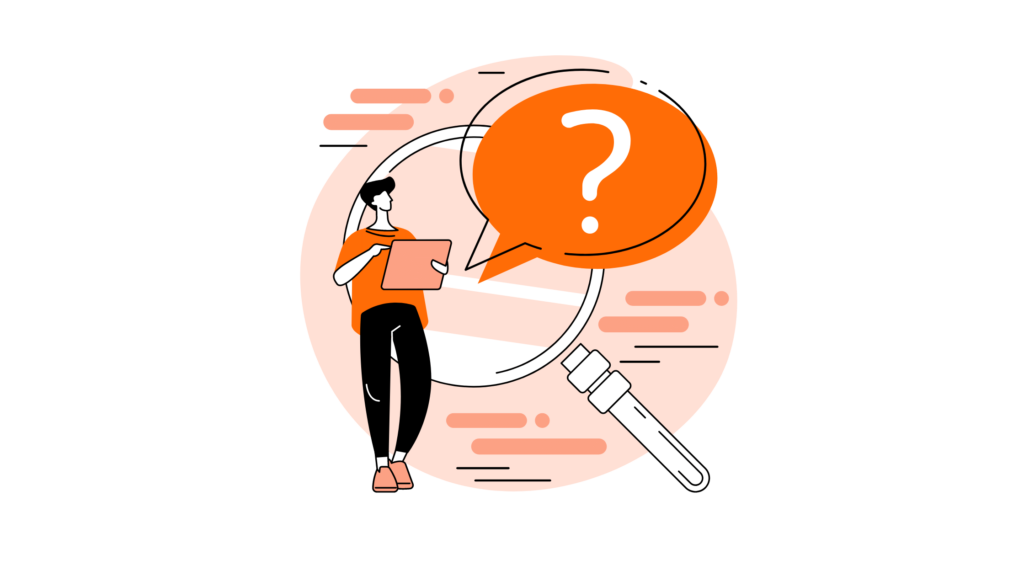 This is a big question that really depends on who you are, and what you want to sell.
Etsy's biggest focus is on vintage and handmade products, as well as craft supplies.
Outside of vintage items, it doesn't allow anything that you, the seller, haven't made or designed yourself.
This makes it a great place for creatives to earn some money from their crafts. Etsy really rewards creativity, uniqueness, and one-of-a-kind items. However, it's no walk in the park!
The biggest benefits of Etsy are its low cost of entry, massive existing audience, and powerful tools to help you promote and sell your products.
Of course, the downside is the massive saturation on the site. There are thousands of sellers to compete with, with most niches already being well-populated.
You need to be ready and willing to learn how to compete in this environment– which means learning how e-commerce and Etsy SEO works, and how to best interact with the platform.
Etsy And COVID-19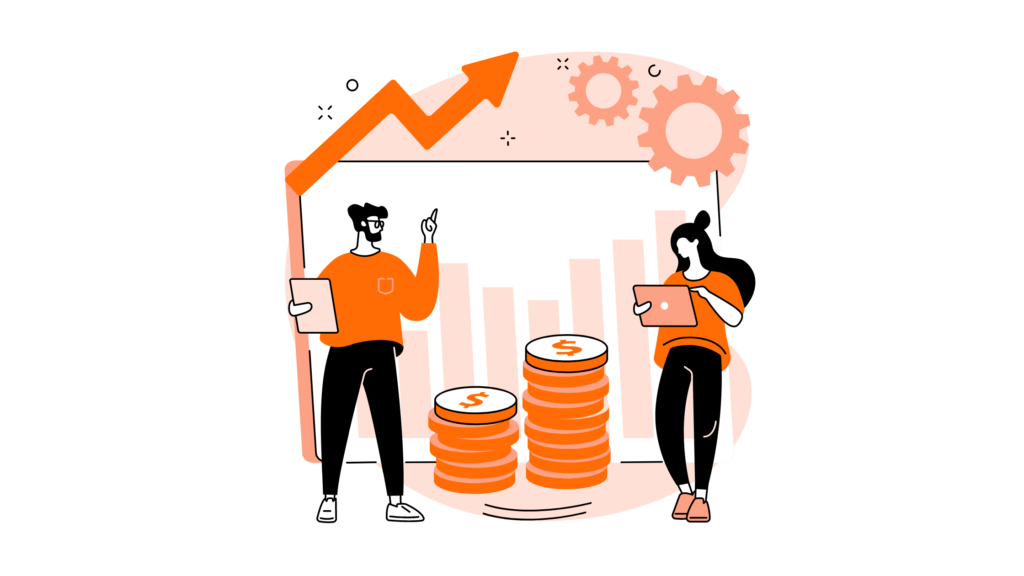 Etsy has experienced a revival during the recent pandemic. People stuck at home sought fulfillment, usually in crafts and hobbies.
People supplying these things on Etsy found themselves inundated with new demand!
People also started spending a lot of time at home. And when you're sitting at home all the time, you want it to look and feel nice! This meant a huge increase in home decor and art sales.
Both of these things meant a greater number of Etsy users in general.
According to reports from the site, most people who bought these items returned later as repeat users. This means that pretty much every category on Etsy has exploded, with about 31 million new buyers in 2020.
It's a great time to be getting into Etsy selling, with a huge market waiting to be captured so long as you are willing to learn and adapt to it.
What To Sell: The Best Selling Items On Etsy In 2023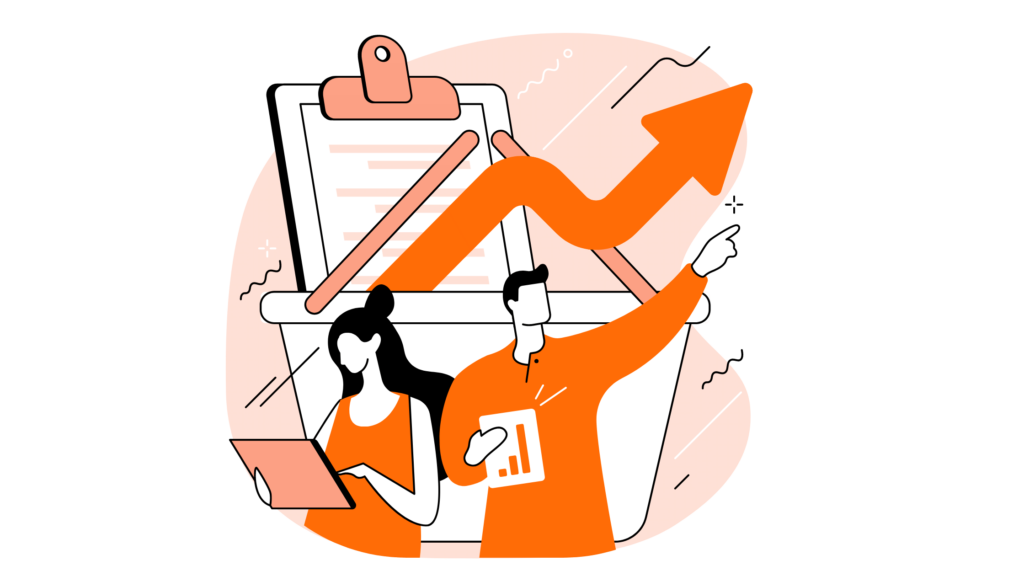 It's time to explore some of the best-selling items on Etsy as of 2023!
These are the perfect places to start if you want to begin selling on Etsy since they have established markets and demand.
1. Craft & Supplies
When it comes to the most profitable crafts to sell on Etsy, these include anything from beads and ribbons to yarn and stickers. The category is huge on Etsy, ranking 1st in purchases in 2023!
Like we said earlier: Since the pandemic, at-home crafty hobbies have exploded– and supplying these hobbies is a very large market indeed.
The most popular subcategories within craft supplies are jewelry-making supplies such as beads and charms, as well as craft kits.
When it comes to supplies like beads or yarn, the best way is to find a wholesale provider and create a partnership with them.
Make sure to pay attention to cost/profit in this kind of business; you'll want to monitor which items are most profitable and adjust your business tactics accordingly.
When it comes to craft kits, these can include things like sewing, needlework, jewelry making, and crocheting kits. Most importantly, they need to be easy to use and learn – and able to provide a satisfying end result.
Normally these kits include everything you need for a small project, as well as instructions to reach that desired outcome.
What this means as a seller is purchasing the items (normally from a wholesaler) as well as putting together the kit and instructions.
A great way to create successful craft kits is to pay attention to current trends. This can involve products such as fall-themed beanies or kid's plushies. Then, it all comes down to creating kits that allow people to make these at home!
The main focus when creating craft kits should be on building a recognizable brand and formulating fun and unique kits. Ideal kits will be fascinating (but easy), with a tangible and impressive final result.
2. Handmade Products
Handmade products are a broad category covering anything from toys, furniture, art, decorations, and more.
A major subcategory in this section is gifts. Etsy is massively popular as a place to purchase unique and interesting gifts for people, ranging from Father's day gifts to wedding favors and kids' toys.
This section also includes things like wrapping paper, printable gift tags, and gift bags.
The biggest factor here is theming and customizability. If you can allow people to print specific messages, names, patterns, and illustrations on these items, you'll find massive success on the Etsy marketplace!
They can also be themed after specific occasions such as Christmas, For Her, For Him, Weddings, Birthdays, or other events. This specificity makes them more appealing and more likely to show up in the search results.
Finally, kids' toys and furniture are especially popular handmade objects. Many parents prefer items that are wood, wool, or other natural materials due to the aesthetic, eco-friendliness, and safety of their children.
If you can create some of these items and market them well, you could create a great business for yourself!
3. Jewelry
When it comes to self-expression, people want one-of-a-kind items.
According to 2022 data, jewelry is one of the most popular categories on Etsy. This is particularly true for pendants, charms, earrings, and bracelets.
Also highly popular are enamel pins, which commonly incorporate custom designs. As always, customizability helps when it comes to selling any item on Etsy.
If you can create lovely pieces to the clients' specifications, you may find an excellent market for yourself on the platform!
This is doubly true if you can also include things like note cards or ring boxes for items being given as gifts.
4. Wedding Items
Wedding items are another behemoth market on Etsy. When choosing wedding items, people want unique, beautiful, and personalized objects. Etsy is a perfect place to sell these kinds of products!
Wedding stationery is especially popular, which is ideal if you have graphic design or calligraphy skills.
Wedding invites, save-the-dates, Thank You cards, and other items also have huge demand on the site.
Also highly sought-after are decorations, furniture, yard signs, banners, table decor (runners, centerpieces, cloths), and napkins. Many couples want custom designs, normally with something like "Mr and Mrs [Lastname]" placed front and center.
Don't forget that this category also includes items related to the days leading up to a wedding!
This means items for bachelor/bachelorette parties, engagements, bridal showers, and receptions. It might even include honeymoon-themed products!
5. Vintage Products
"Official" vintage items on Etsy must be verified as at least 20 years old. These are most often salvaged from thrift stores, long-forgotten attics, and garage sales.
The most popular verified vintage items are commodities like dresses, shoes, postcards, books, charms, and kitchenware.
However, you can sell items in a vintage style no matter their age.
This aesthetic is hugely popular on Etsy, dominating much of the marketplace. Popular items in this category include dresses, swimsuits, decorations, and many others.
6. Home & Living
This section refers to things like kitchenware, furniture, and decor.
The most popular items in these subcategories include items such as mugs, sofas, wall decor, candles, picture frames, vases, clocks, rugs, and cushions. As always, customizable items are a huge plus!
Items related to books are also a huge draw, with custom cover designs of classic books (that aren't under copyright law), diaries and journals, blank books for decoration, and photo albums also highly popular.
The best items in this section are unique, stylish, and match specific aesthetics. Vintage is again an especially popular theme here!
7. Accessories
This category includes items like stickers, bags, glasses, scarves, belts, sandals, and face masks.
In particular, facemasks have skyrocketed in popularity since the pandemic – especially the ones with fun, stylish, or custom designs.
As a new accessory that everyone suddenly had to wear, people were immediately interested in matching them to their personal tastes and style and standing out from the crowd.
Phone cases and stickers are the other most sought-after products. Stickers are very easy to start creating, with a low initial cost to entry.
On the other hand, phone cases are always popular – especially when they come in funny or unique styles. Like face masks, they are an accessory that everyone now possesses!
8. Paper Crafts
This section refers to home decor pieces made out of paper. Normally, they depict natural features like animals or animal parts (such as antlers).
Paper crafts have a high skill requirement to get started, but it may be a great niche to fill if you're already a pro! This necessary skill means that it's one of the less saturated markets on Etsy.
Clean, minimalist depictions of animals are the most popular products. This is especially true for decor that can be hung on the wall like busts or climbing creatures. Desk decor is also very popular within paper crafts.
9. Party Supplies
With some crossover with wedding items, this section refers to items like wrapping paper, party hats, invitations, party favors, plates, napkins, and decorations.
The most important factor here is usually customizability.
(Are you starting to notice a theme?)
People love being able to have the birthday boy's name on the banner or special anniversary gift bags with the couple's wedding photo printed on them.
Special ornaments are also very popular for creating a themed, personalized party for any occasion!
10. Clothing
Clothing can include include any item of apparel, such as shirts, shoes, pants, skirts, or coats. The most popular subcategories by far are t-shirts and dresses.
When it comes to dresses, vintage is – as always – a highly favored choice.
However, it's also an extremely saturated market to break into; comparatively niche markets like goth or fairytale might be a better place for a new seller to start.
Baby items are also very popular, mostly for custom onesies for events like birthdays, milestones, or showers. Comedy clothing for babies is also in high demand!
T-shirts are especially popular as customized items, usually for events like bridesmaids' parties or gifts.
These tap into a hugely varied market, with people looking for beauty, comedy, and unique designs of all kinds.
If you value variety in your work, t-shirts may be a great place to begin! In general, people want a fun or useful idea that they've never seen before.
Just remember: complex doesn't always mean more sales. Think more about being unique and interesting to your customers.
11. Art & Collectibles
In this final category, we're referring to anything from oil paintings, prints, ceramics, and posters to sculptures and photography.
Many people don't know that Etsy also has a virtual marketplace, meaning the sale of items that are provided only as a digital file rather than a physical object.
Though they tend to be less popular, items like this are great as the only cost is their initial creation! Once they're uploaded to the site, they don't require any further management.
These are normally things such as business card designs, printable wall decor, or photos.
If you're selling physical artwork, Etsy honestly probably isn't the best place for traditional artists.
The price points on the site just aren't well-matched to the number of hours it takes to create something like an oil painting. The market will likely be too competitive to make much of a profit.
On the other hand, pre-made prints or artworks can do very well since you don't need to spend hours and hours creating them every time. Most popular are ceramics, posters, decorative sculptures, and photography prints.
The Bottom Line
The main thing to remember when you're starting an Etsy business is that incredible products don't automatically mean great sales.
To succeed on the site you need to consider SEO, marketing, and presentation. Without these things, even the best items won't sell!
Do your research when you first start out – which means more than just reading this article! There's a lot to learn (and thankfully you can do so on this very website).
Stay curious, patient, and open to change. If you commit yourself to learning and hard work, you'll have a great shot at success!